BellaNaijarians, let's get talking.
A few minutes ago, former Nigerian actress Regina Askia Williams threw out a question to her fans on her Facebook page.
She asked if African men believe they can have another woman or two after they have fulfilled all responsibilities at home.
The responsibilities include school fees, a comfortable home, the wife's needs, and basically all the comforts of life.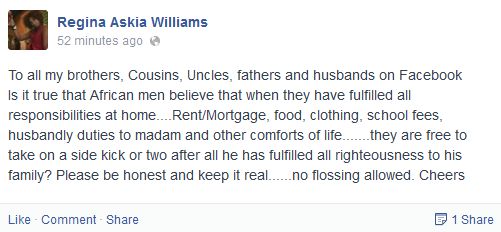 Do African men believe because they have done all these, they can take another lady love or wife?
Let's Talk About It!