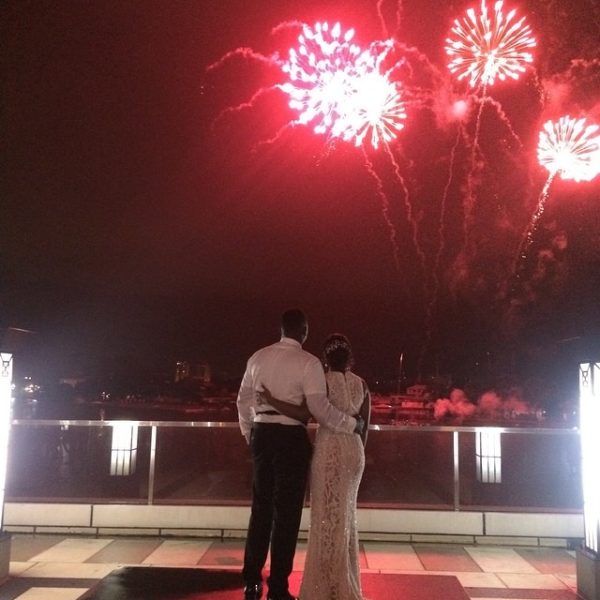 Aww! That look, that kiss! The Carolina Herrera, Elie Saab and Roland Mouret dresses! The Tom Ford suit!
It's official, Simi is now Mrs. Esiri. Dr. SID has wed his beautiful bride today in Lagos. The wedding was planned by The Wedding Company and decor by Newton & David.
We'll update you with more photos as we get them.
***
Updates!!!
The couple's first dance was to "You and I" by John Legend.
At the reception, the groomsmen surprised the bride with a dance to "Tom Ford" by Jay-Z, "Suit and Tie" by Justin Timberlake etc.
Don Jazzy gave the couple a 2014 model Land Cruiser Prado.
Simi and Sidney's cake was inspired by Simi's parents' wedding cake.
Simi handed the bouquet over to her sister at the bouquet toss.
The couple watched fireworks before the after party.
***
The bride in her Carolina Herrera Dress!
Second dress – Elie Saab!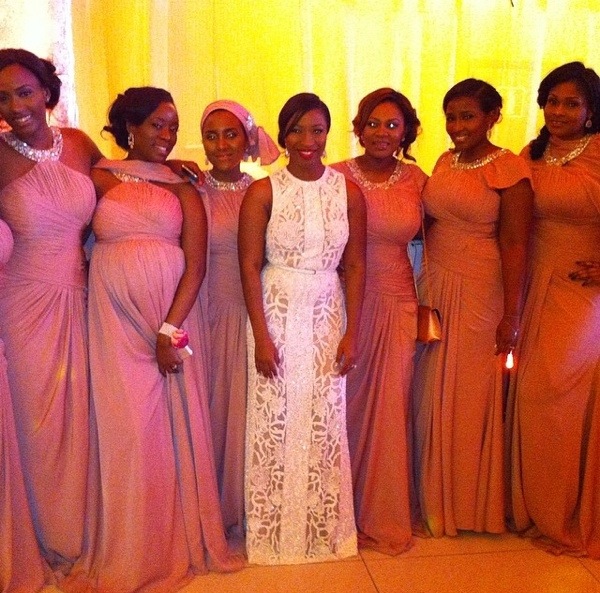 The first dance!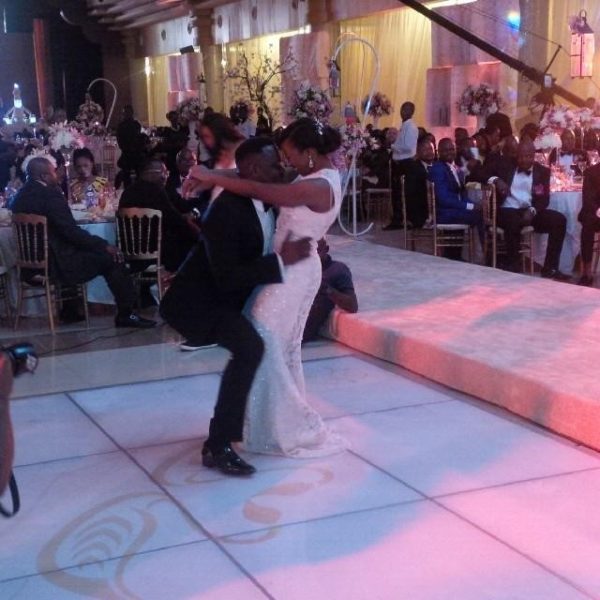 The wedding cake!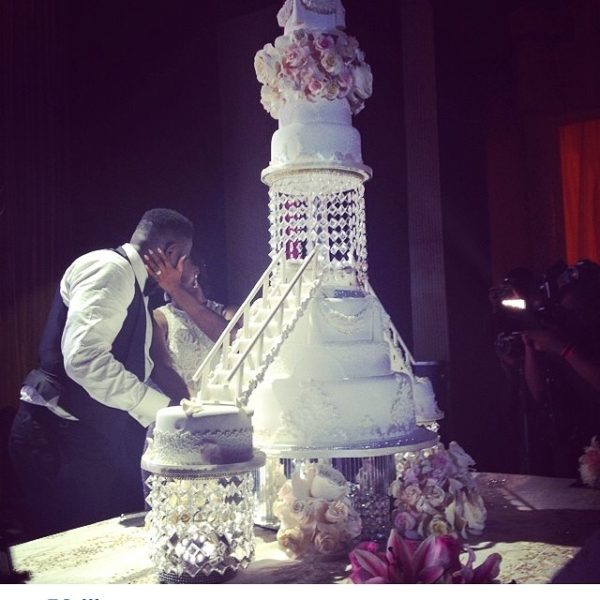 The car from Don Jazzy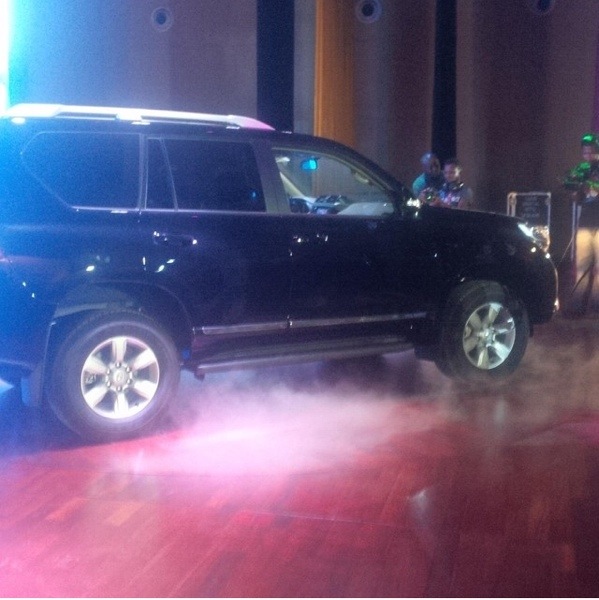 After the ceremony, the couple and their guests watched fireworks before the after party.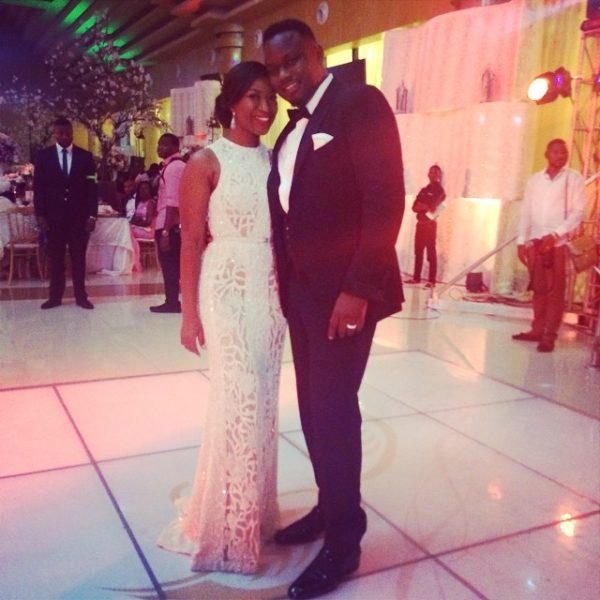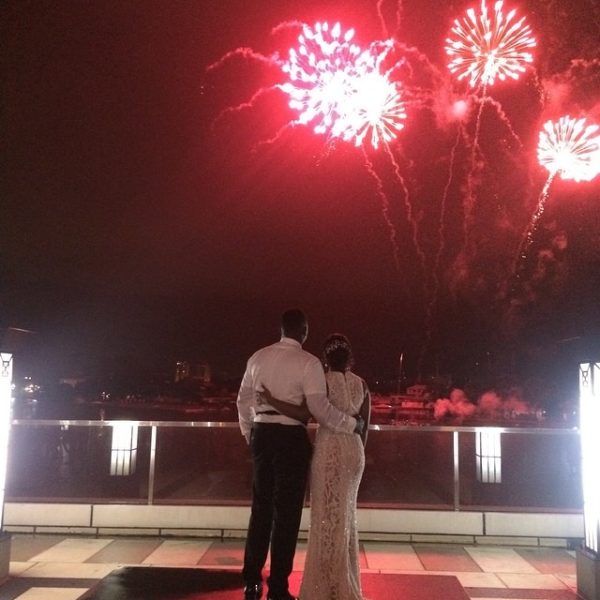 Simi's third dress was Roland Mouret.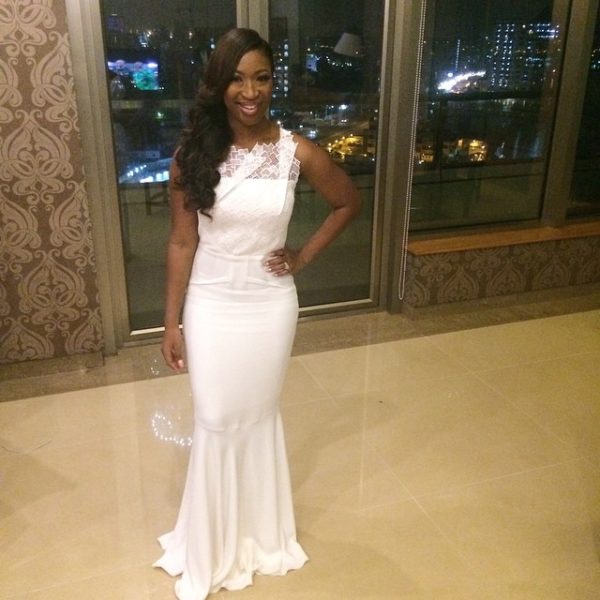 The rings!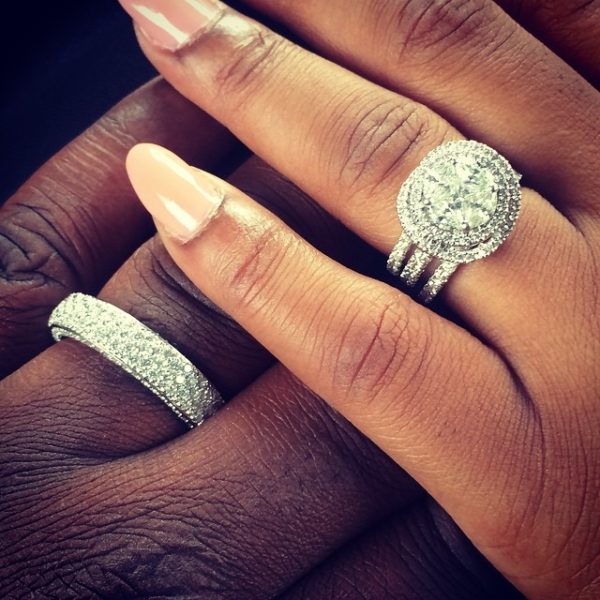 The decor!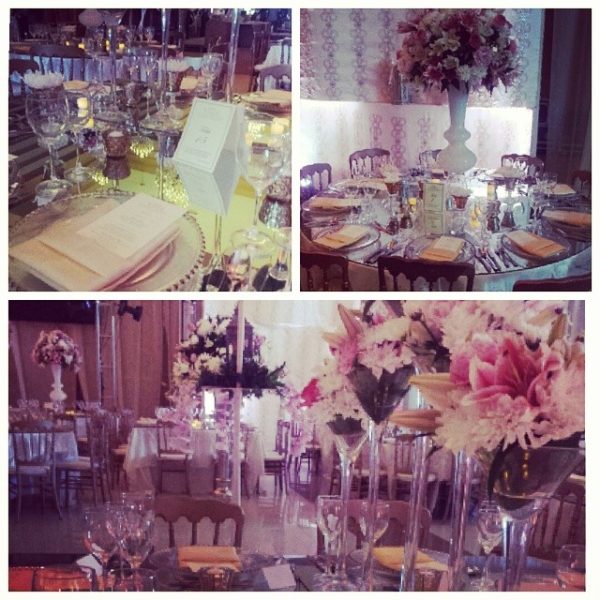 The table setting!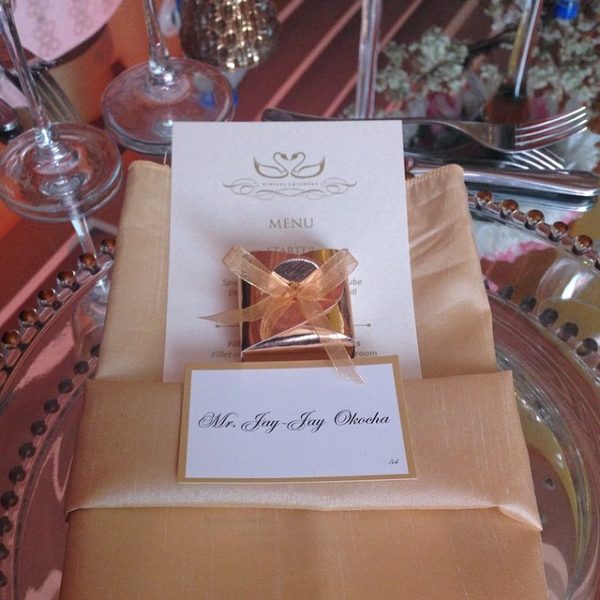 The wedding program!
Photo Source: N6 Instagram | CaptainClaud | CherriesOnline | iamDrSid | TheWeddingCompanyNG