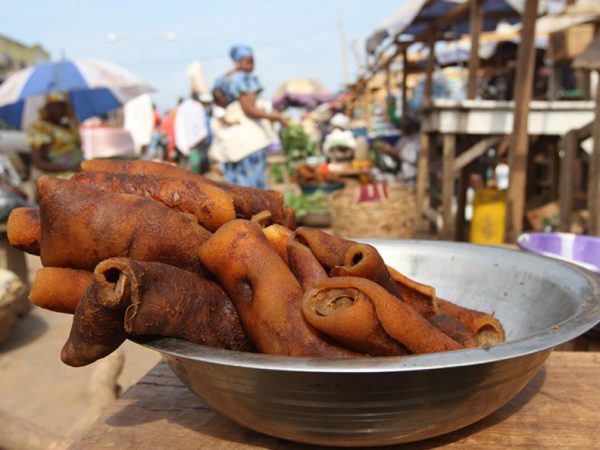 The federal government is reportedly considering banning the sale and consumption of "kpomo" (animal hides and skins).
Kpomo/Ponmo is considered to be a delicacy for many Nigerians.
Akinwunmi Adesina, Minister of Agriculture and Rural Development, reportedly indicated that the ban may be implemented as a means of "curtailing the widespread consumption of hides and skins as Kpomo which ought to be tanned into leather for a very high dollar return to the farmer and Tanneries," Vanguard reports.
Adesina made the announcement during the 3rd joint anniversary of Animal Science Association of Nigeria (ASAN) and Nigeria Institute of Animal Science held at the University of Ibadan.
Photo Credit: www.nurhitoolkit.org