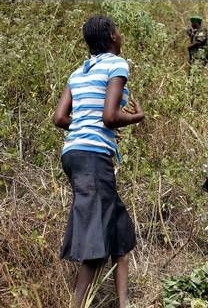 Plateau State police authorities have arrested a man named Maimako Shephang for allegedly selling his wife to ritualists for N800,000.
Shephang  lured his wife, Agnes, into the bush and sold her to "two masked men" for ritual purposes Punch reports.
According to reports, the ritualists asked Agnes if she was a spinster, and were shocked when she told them it was her husband that sold her.
They then ordered her to run away, as they had requested to purchase a virgin for the sacrifice.
Upon her release, Agnes reported the incident to the police, who arrested her husband and one of the ritualists.
The case is currently under investigation.
Photo Credit: peaceau.org (*photo is for illustrative purposes only*)