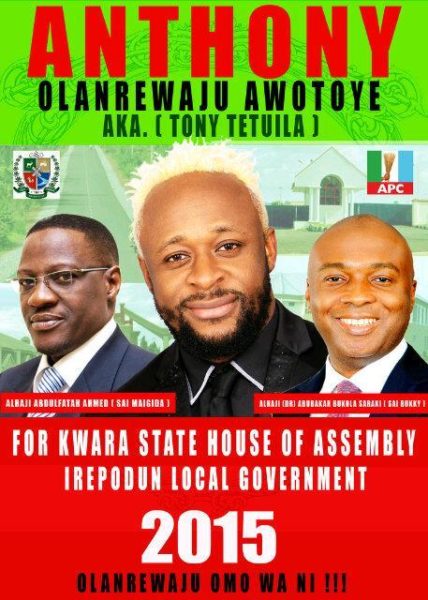 …And the latest Nigerian entertainer to delve into politics is…. *drum roll* Tony Tetuila!
The "My Car" crooner who used to be part of music group The Remedies, is reportedly running for a Kwara State House of Assembly seat.
Tetuila joins the likes of Nigerian artist, 9ice, and Nollywood stars Julius Agwu, Kate Henshaw, and Desmond Elliot who have announced their interest in political positions for the 2015 elections.
Photo Credit: 360 Nobs