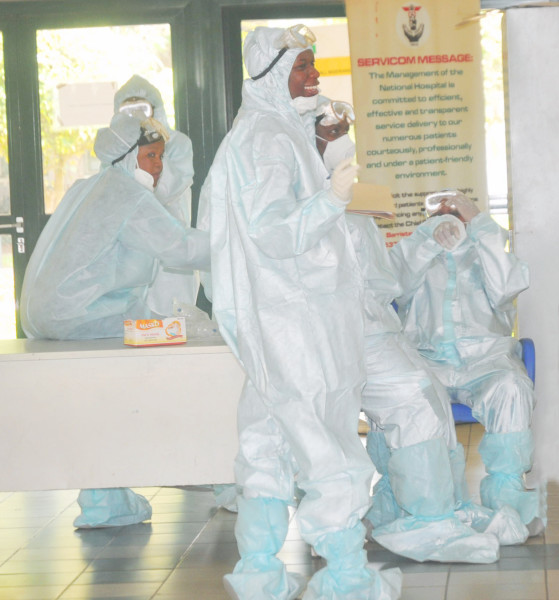 The Kwara Government on Monday commenced a two-day training on Ebola preventive measures for some 2, 300 teachers across the 16 Local Government Areas of the state.
Alhaji Lamidi Alabi, Permanent Secretary of the Ministry of Education and Human Capital Development, stated this during a visit to some of the designated training centres.
He said that teachers across the 17 centres were going through intensive training on Ebola preventive measures in schools.
Alabi said that health teachers of primary schools and principals of junior and senior secondary schools were also being trained on the use of infra-red thermometers.
According to him, Ebola Virus Disease preventive tools such as hand sanitisers, bowls, towels and customised polythene bags have already been distributed to the schools.
He reiterated the resolve of the government toward the Oct. 15 resumption date for schools in the state.
Alabi charged teachers and students to be committed to their academic work, adding that the government had cancelled mid-term holidays for the 2014 academic session.
The News Agency of Nigeria (NAN) reports that medical experts from the Kwara Ministry of Health are involved in the training of the teachers.