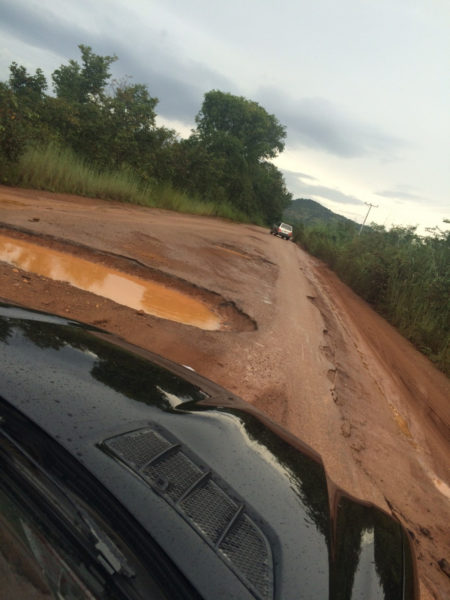 A BN reader, L.O, recently visited Kogi State, and shared with us, how a journey that typically takes 4 hours, took 10 hours, as a result of what she described as the "horrible state" of the roads in the region.
She shared her experience with us, along with pictures of the area to raise awareness about the issue:
I would like you to call the Federal Government's attention to this express way. I was in Kogi state over the weekend for an event, a 4 – hour journey took 10 hours. The road in Isanlu is horrible. It's so dangerous and very unsafe. There are a lot of damaged cars on the road because of the potholes. So many lives have been lost and people get robbed all the time.
The road that leads to Dangote's cement factory is appalling. The road in Okene is terrible and always blocked with trailers.  I believe it's the Federal Government's job to fix it. The only way to get to the Government is through social media. Something needs to be done.
Photos:
***
We'd like to thank L.O for sharing her experience with us. We're hoping government officials take action on the issue soon.
Have some experiences you would like to share with us? E-mail: Bella(at)bellanaija.com