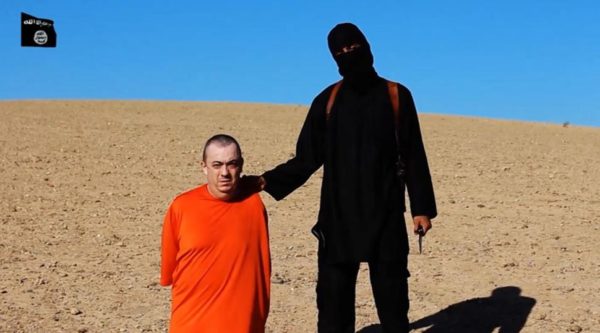 Barely three weeks after beheading British aid worker, David Haines, ISIS has struck again. This time, they have beheaded Alan Henning, another British aid worker.
The video of the beheading was posted on Friday, and has sparked outrage amongst the British and U.S. governments, Reuters reports.

In the video, Jihadi John, the ISIS terrorist responsible for the previous beheadings says, "The blood of David Haines was on your hands Cameron…Alan Henning will also be slaughtered, but his blood is on the hands of the British parliament."
He also threatened to murder American hostage, Peter Edward Kassig next.
Henning was a 47-year-old taxi driver from Northern England. He was part of an aid group that was transporting medical supplies to Northwest Syria in December 2013. The convoy he was traveling with was stopped by the terrorists, and he was abducted.