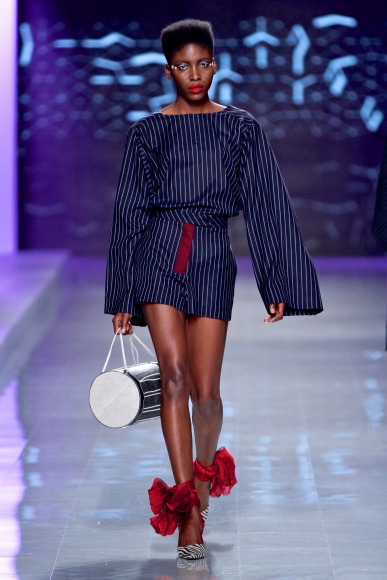 Nigerian designer Mai Atafo is one of the few Nigerian designers showcasing at the 2014 Mercedes-Benz Fashion Week Africa in South Africa so we were certainly looking forward to what he'd have to offer.
The Mai Atafo Inspired collection was such a suave one with Mai dishing out pastel colours for men and even going into a few bright pieces for men.
MAI gave the eager audience, pastel colours, clean cuts and tailored pieces.
For the women MAI went a bit more African with his designs and we especially love the talking drum shaped bags.
Check out the full collection below!
Photo Credit: Simon Deiner / SDR Photo