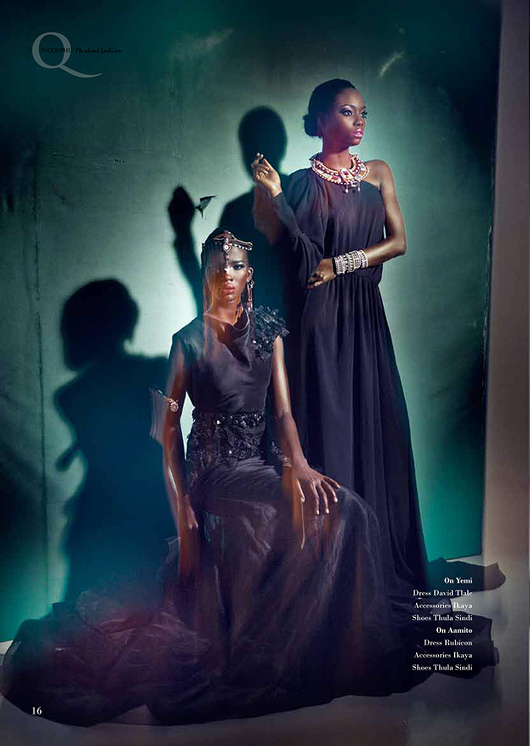 Just in case you were wondering where the final contestants of Africa's Next Top Model Season 1 were, we can give you some insight.
The ANTM winner Aamito Stacie Lagum & runner up Opeyemi Awoyemi, have been hard at work with editorials like this one for Ingqephu Magazine.
The pair was shot by Photographer, Jurie Potgitier wearing fab pieces from African designers like the pink cape and dress by David Tlale, shoes by Thula Sindi, accessories by Ikaya and more.
We are glad to see that Opeyemi's modelling dreams are still coming true, and Aamito's modelling contract with New York-based agency DNA is doing well for her.
See more images below;
Photo Source: Superselected.com