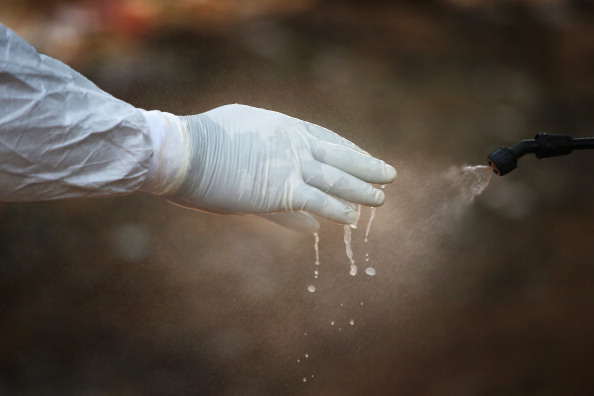 Some school administrators in Lagos on Monday identified irregular supply of water to their schools as the major problem facing their effort to ensure regular hand-washing.
They told News Agency of Nigeria (NAN) that they were finding it difficult to get regular water supply as their water taps had stopped running.
NAN reports that the Lagos State Government had in July, following the outbreak of the Ebola Virus Disease (EVD) in the state, directed that schools should introduce hand-washing.
The hand-washing exercise was to contain the spread of the disease among pupils and students of primary and secondary schools in the state.
It will be recalled that the late Patrick Sawyer, a Liberian-American, imported the virus into Lagos in July.
Grace Jalekun, the head teacher of St. Paul's Nursery and Primary School, Ebute Meta, said that washing of hands in her school had become a continuous exercise.
"Each classroom has its own plastic container filled with water and liquid soap for the pupils to wash their hands in the morning– before going into their various classes.
"They also do the same before they go for break, after break time and whenever they go to toilet", she said.
She noted that the school used to get its water supply from a cart-pusher every morning and paid for it from the subvention it received from the government.
Jalekun, who expressed fears about the hygienic condition of such water, said, however, that she usually added water- guard to kill the germs such water might contain.
"The school authorities also ensure that the big containers where the water is stored are washed every Wednesday and Friday,'' the head teacher said.
Also, Abosede Odukogbe, the head teacher of Maryhood Nursery and Primary School, Ebute Meta, said that hand washing had become a culture in her school, in spite of the irregular water supply.
According to Odukogbe, cart-pushers supply water to the school because its borehole had stopped functioning.
She said that a plumber had come to assess what was faulty with the borehole engine, adding that the school authorities would soon repair it.
Also, Chris Okorocha, head teacher, Mount Carmel Catholic Nursery and Primary School, Ebute Meta, said that even before the EVD crisis, the school had been practicing hand washing.
"Before the outbreak of Ebola, the school was practicing hand-washing twice daily –in the morning and before the close of school — but now it is done four times.
"It has been taken as a continuous process, aside the Ebola crises, since the outbreak; it has become stricter and more hand-washing stands have been added to the existing ones,'' he said.
Photo Credit: Getty Images