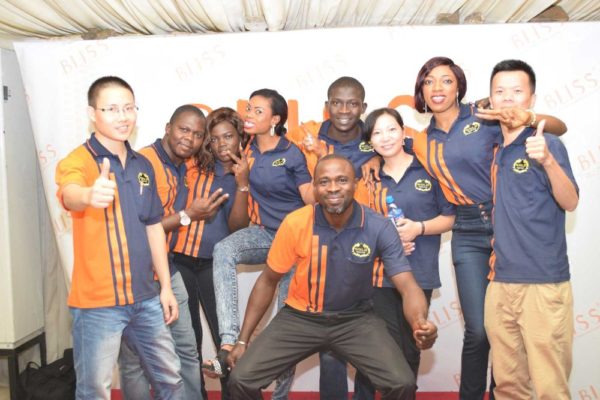 Almost 1,000 hairstylists and leading hair product merchants swamped the Banquet Event Centre, Lateef Jakande Road, Ikeja, Lagos on Tuesday 14th October 2014 as they attended the Bliss Hair launch in Nigeria.
Guests came in from all over Lagos taking photographs on the red carpet. The launch started with hosts, Habibat Jinad & Abiola Mise-Majashan, introducing guests.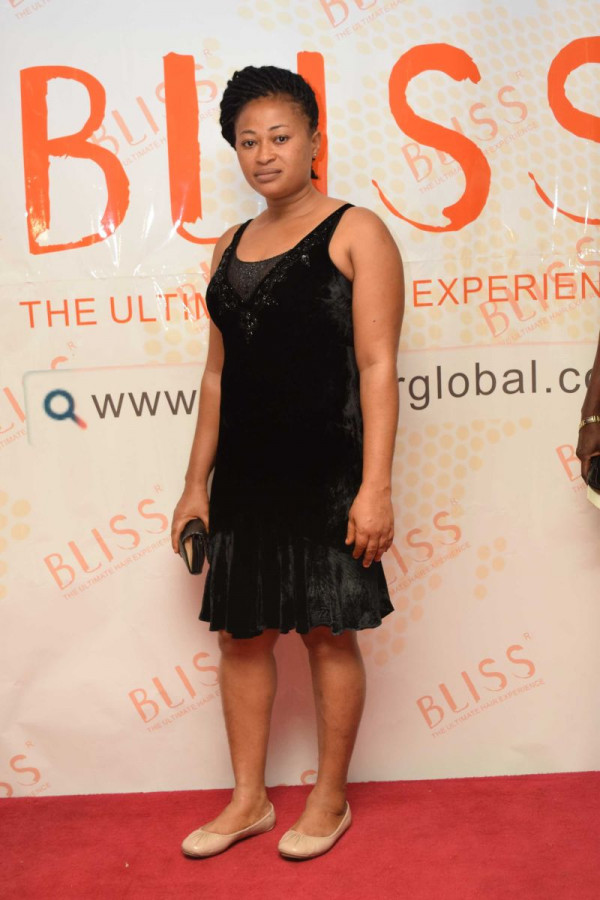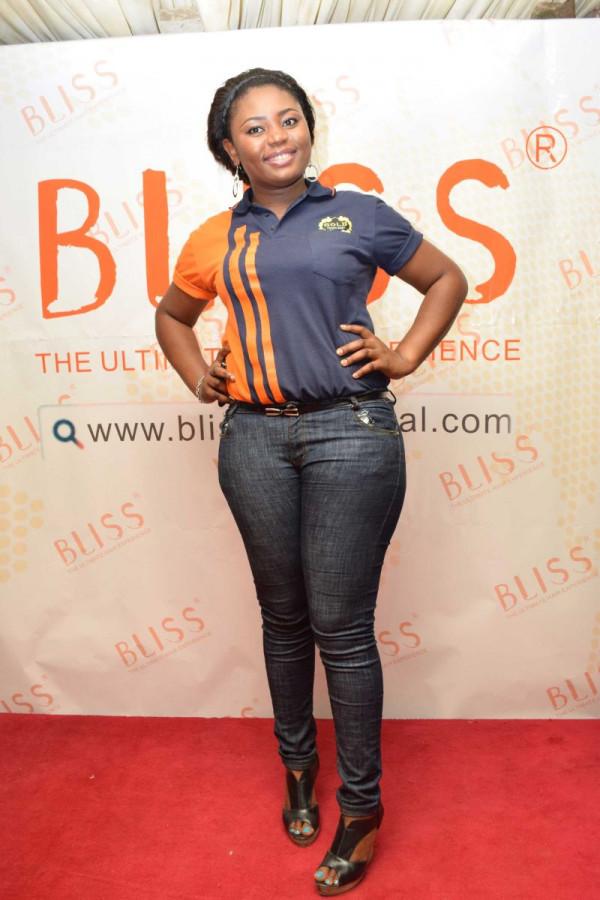 Trade Fair Complex Branch Manager, Bliss Hair, Clara Ofoegbu, introduced the Bliss hair brand as a range of human hair weaving, virgin hair and lace closure already popular in the global hair market especially in China, France, South Africa, Ivory Coast, Ghana, Togo and Benin Republic.
In a speech, the Managing Director, Bliss Hair, Stone Jiang presented on slides the trends that Bliss has been making in the global market since 1986, focused on 100% human hair weaving and wigs.
"We are famous for our Gold Virgin Hair, Gold Remy Hair, and our Brazilian Neon which is the most affordable human hair weave-on in the history of Brazilian hair reign; yet it has the finest texture and long lasting quality. We are also known for our lace wigs and closures yet we keep bringing new ideas and innovations to change the hair industry. Our effort has won us numerous praises from customers owing to the strict quality control we apply on every procedure and product.
We are also famous for the professional OEM service and impressive high quality products and services that we provide for well over 100 famous hair companies, salons and brands across the world. For further information, you can visit our site www.blisshairglobal.com reputed as one of the best wholesale and retail marketplaces for virgin hair and other human hair products," he enthused.
At the launch were top shots of the Lagos State Barbers, Hairdressers and Cosmetologists Association (LABHCA). Some of them volunteered to weave some Bliss hair products on hair beauty models and thereafter endorsed the Bliss range of hair products as suitable for the comfort, luxury and elegant looks of Nigerian ladies. One of the models Sandra Amadi observed that the Bliss Golden Virgin hair has very good texture which gave her comfort. Another model Ijeoma Joblyn said she likes the curl of the Bliss Unique Roll preferably to others of the type in the market.
Bliss thrilled her guests by giving out cash prizes to winners of hair beauty contests among the models and customers separately. Bliss also gave out cash prizes to some customers who named all the various hair products in the new Bliss hair range.
Funke Gina, a 300 level student of UNILAG who also is a hairstylist won two cash prizes for being an outstanding customer who wore Bliss hair to the event and also for being one of the winners of the hair beauty contest – customer category. Mercy Macaulay, a beauty model and career dancer won the cash prize in the dancing competition alongside three other hairstylists.
____________________________________________
Sponsored Content