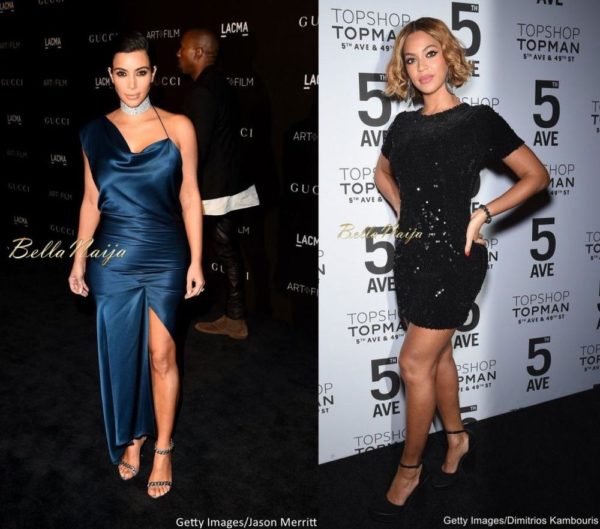 Ever wondered who has the most popular Instagram profile?
According to SocialBlade.com, the "Begency", "Beliebers", "RiRiNavy" and a lot more teams are hard at work. Beyonce, Justin Bieber, Kim Kardashian-West, Rihanna, Nicki Minaj, Selena Gomez and more are among the top 100 profiles on Instagram and they probably have you to thank your that.
Rating by the number of Followers; Kim ranks at no. 3 with her fair share of lovers and haters; Beyonce, who ranks a close 4th is the most followed pop/R'n'B singer on Instagram leaving Rihanna a few steps behind at no. 12. Not that that's any of RiriNavy's fault – the star just got her IG page back after being shut down by Instagram. We are sure Riri will be making her way back to a top spot in no time.
See the top 15 list below;
1. Instagram
2. Justin Bieber
3. Kim Kardashian
4. Beyonce
5. Ariana Grande
6. Selena Gomez
7. Kendall Jenner
8. Khloe Kardashian
9. Kylie Jenner
10. Miley Cyrus
11. Taylor Swift
12. Rihanna
13. Neymar Jr
14. Kourtney Kardashian
15. Nicki Minaj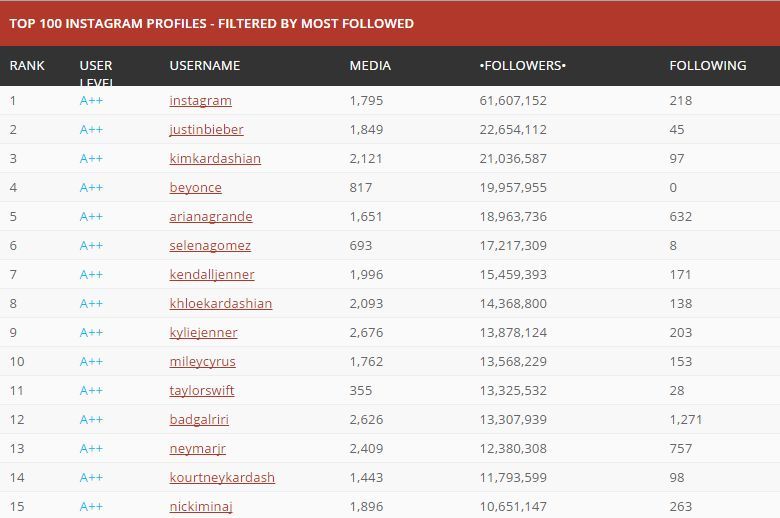 See the rest of the list on www.socialblade.com.
Photo Credit: Getty Images/Jason Merritt/Dimitrios Kambouris