The 2014 MTV EMA (Europe Music Awards) took place in Glasgow, Scotland this November. Toolz, on air personality for Beat 99.9 FM, took a trip to the epic awards show courtesy of MTV Base Africa.
Here's her take on her 3 fabulous days – from cuisine, to clubbing with African celebs and the show, where she took a selfie with the Osbournes, met Sway (again) and saw Nicki Minaj perform live!
Enjoy her account below!
***
Day 1 – Touchdown Glasgow!
I was ready for the cold, but when I stepped out of the airport, it was actually much milder than I had thought; there was even a little sunshine! I was staying at the Citizen M Hotel, which was modern and quirky and had lots of fascinating pictures and paintings that made you feel right at home.
Nap time!
Glasgow is cold in the evenings! Freezing to be honest, thank God I had my layers to keep me warm.
Dinner was at the Red Onion, a fantastic restaurant in the heart of Glasgow's city centre.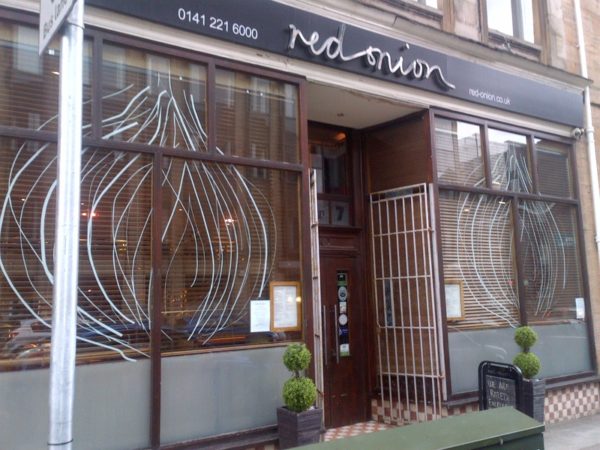 I wasn't brave enough to try the national dish of Scotland, Haggis which is sheep heart, liver and lung minced then encased and cooked in the sheep's stomach for about 3 hours. Yummy!
So instead, I settled for pan-seared sea bass and spinach with a herb sauce. Sorry I was already almost done when I realised I should have taken a picture for this post! It was delicious though.  🙂
The owner Chef John Quigley stopped by our table for a chat. Most Glaswegians (that we met anyway) seem to be very happy about the MTV EMA happening in Glasgow, and they do their best to make us 'out-of-towners' feel very welcome.
Chef John tells us he was a private chef for Tina Turner, Guns & Roses and Bryan Adams (apparently he's a vegetarian and only eats potatoes lol). We gist for a bit, and he later offers us a special blend of whiskey…a short while later as we're leaving I'm quite merry, and not so bothered by the cold anymore.
After dinner – there's the afterparty!
The party was at SWG3 which is a studio/warehouse/club. Missed my Naija jams a bit, but had fun dancing to the electro beats the DJ threw down.
After the dinner is the after-party, after the party its back to the hotel..to sleep!
Tomorrow is going to be a long day, and this superwoman needs her rest!
D-Day!!
The EMAs will be happening in a few hours!!
Red-carpet time at the venue, The SSE Hydro.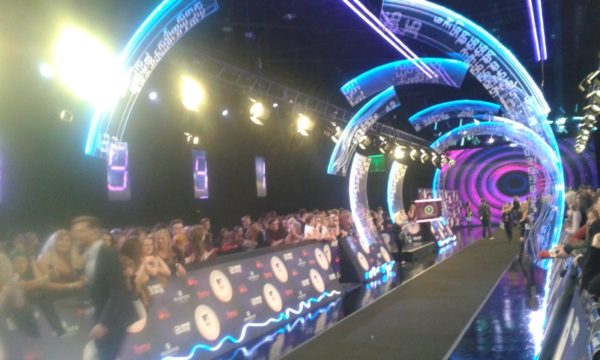 This red carpet is crazy!!! I've never seen anything like this before – very intergalactic … Now we wait for the superstars!
Side-bar: Ariana is so cute, the crowd starting to sing her song just before we spoke, and I thought she would burst into tears. There's something quite child-like about her… I'm not gonna talk about Big Sean.
25 minutes to the start of the show, I'm thinking Nicki where are you???
Sadly Nicki didn't do the red carpet, and we are told to make our way to our seats… 🙁 *Super sad smiley*
I bumped into Sway Calloway just before I sat down, he remembers when we first met back in 2006 when I used to work at MTV Networks Europe.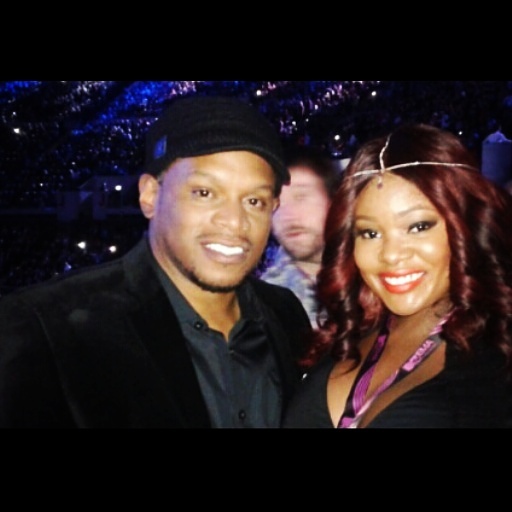 Feeling slightly cool with myself, I sit down and await Queen Nicki's entrance.
I take in my surroundings, the energy is crazy! The venue can seat 12,000 people and it looks as though every seat/space is occupied!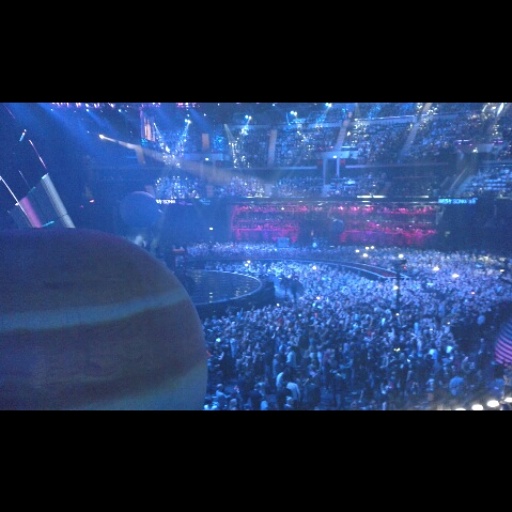 The countdown begins…
Nicki finally makes her entrance suspended in the air in a green bralet and ruffled skirt – the crowd goes insane!!
I thoroughly enjoyed Nicki as a host, she did really well, and the audience loved every second of her hosting.
Stand-out performances for me:
U2 – this was the first time I heard Bono live, and I was spellbound…his voice is incredible.
Alicia Keys – what else can I say about this lady…she sounded amazing live.
Ed Sheeran – AMAZING!!
Nicki Minaj – I think a few guys passed out when she performed Anaconda.
My favourite performance was the closing performance, I'm a bit of a rock head, and the classic rendition of Ozzy Osbourne's hit 'Crazy Train' by Biffy Clyro's Simon Neil, Slash, (I love him!!) Myles Kennedy and the Conspirators had me on my feet! A show stopping performance!! The electric guitars, pyrotechnics absolutely did it for me!
Production-wise, this is probably the best show I've ever seen. The production behind the show was almost perfect and everything seemed to be timed to the last nanosecond! Nigeria we have a lot of work to do!!
That was the end of the show! But of course, after the show, it's the after-party.
Had a great time than I was knackered!!!  Time for bed!
Thank you so much to MTV Base Africa for this awesome opportunity!!