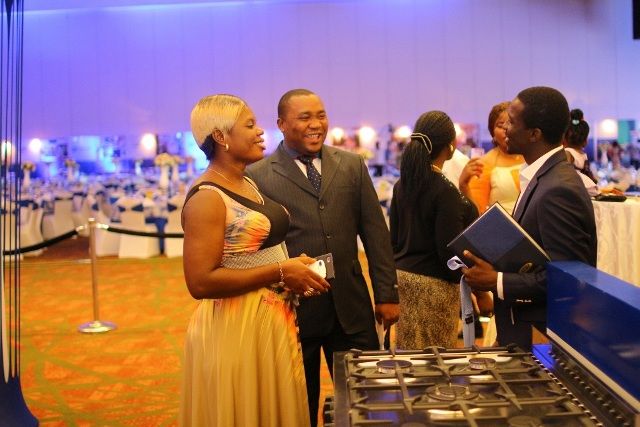 Thermocool, one of the world's renowned manufacturers of quality and innovative household appliances, has rolled out the drums to celebrate 40 years of outstanding business relationship with their dealers, staff and valued partners.
The celebration was to show gratitude and appreciation to their long standing partners while also renewing commitment to years of quality service and enduring relationships. Speaking at the event held at the Eko Hotels and Suites Lagos, the Managing Director, Panos Katsis said, "Thermocool seeks to re-energize & renew the Thermocool heritage by increasingly building customer trust, confidence and loyalty through a range of innovative and quality products built specifically for the Nigerian market".
The evening presented an opportunity for Thermocool to roll out new sets of  innovative products; a line up of the next generation Thermocool products ranging from freezers, refrigerators, cookers, generators, washing machines & air conditioners; and guests were pleasantly surprised at the design and aesthetics.
For more details on Thermocool and all its exciting range of products, visit the Thermocool website www.thermocool.com.ng, and Facebook page www.facebook.com/Thermocoolng.
_______________________________________________
Sponsored Content