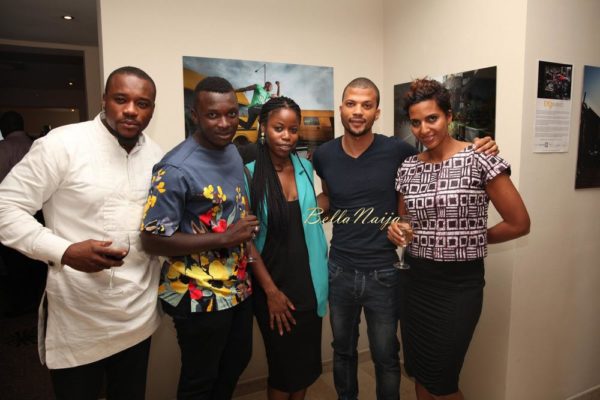 Yetunde Babaeko, German-trained fashion and advertising photographer, had a lovely exhibition called 'Eko Moves' of 25 photographs to capture the beauty of dance, movement, time and space within the vibrant, always thriving megacity of Lagos.
The exhibition opened on Monday, December 1, 2014 at Wheatbaker hotel and the crème de la crème were present for an evening of cocktails and canapés.
Take a look at some of the artistic works and fab guests.
Photo Credit: Kamara Studio