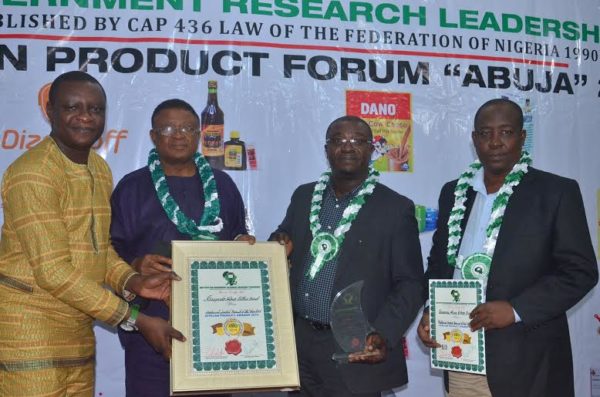 On Saturday 13th December 2014, the Institute for Government Research Leadership held its 2014 Africa Products Forum in Abuja.
The event saw the awarding of brands for their contribution to the overall well being of the nation through their products. One of those products was the herbal drink Alomo Bitters – the flagship drink from Kasapreko Company Nigeria Limited. Alomo Bitters was awarded the Medicinal Herbal Drink of the Year 2014.
Receiving the award, the Managing Director Kasapreko Nigeria, Kojo Nunoo said Kasapreko Company Nigeria Limited is pursuing a vision to build a world class brand using authentic traditional herbal blends and world class technology in an environmentally responsible manner to satisfy customers. He added that "this award means a lot to us, because Alomo Bitters is the only product in its category that is produced with hundred percent natural ingredients, we are happy that our effort is been recognized in this regard".
The event also had great music, comedy and more making it a must-attend.
________________________________________________
Sponsored Content