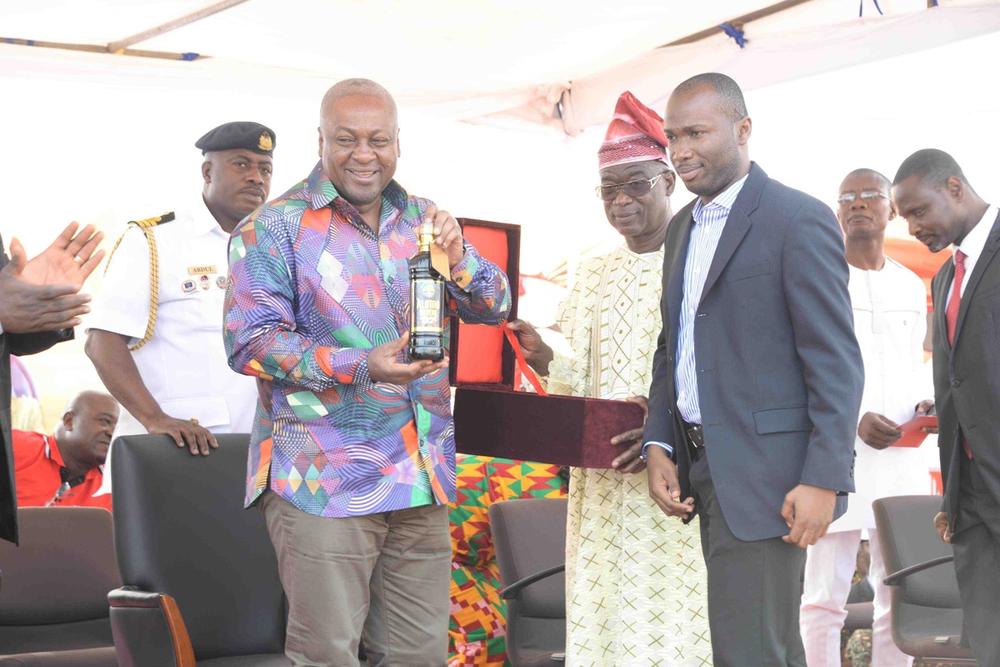 Kasapreko has unveiled its new $70million state of the art factory in Ghana.
The newly equipped state of the art factory with world-class machinery will enable the company become a total beverage company. The company also launched a new bottle for Alomo Bitters, its flagship brand, to look more attractive to the consumers.
Speaking at the event, the Director-General of NAFDAC, Dr. Paul Orhii noted that Kasapreko is now a Pan-African brand, known for being a good corporate social responsible company that all Africans are proud of. He congratulated Kasapreko on the new factory and expansion of their beverage line while looking forward to working with them in future.
Engr. Shamm T. Kolo, one of the Directors at CPC Headquarters Abuja added that Kasapreko products are of very good quality and well researched. The company has also been very instrumental and worked closely with the agency to apprehend individuals that produce their fake products. We are very happy to work with them and look forward to more partnerships in the future.
At a colorful ceremony also attended by the President of the Republic of Ghana, John Dramani Mahama, the Group Chairman and Founder of Kasapreko Dr. Kwabena Adjei said the four factory lines have the capacity to package a combined 110,000 bottles per hour in both glass and PET format. The new machine is expected to boost the company's production capacity in a bid to meet huge demands for its products on the local and international markets.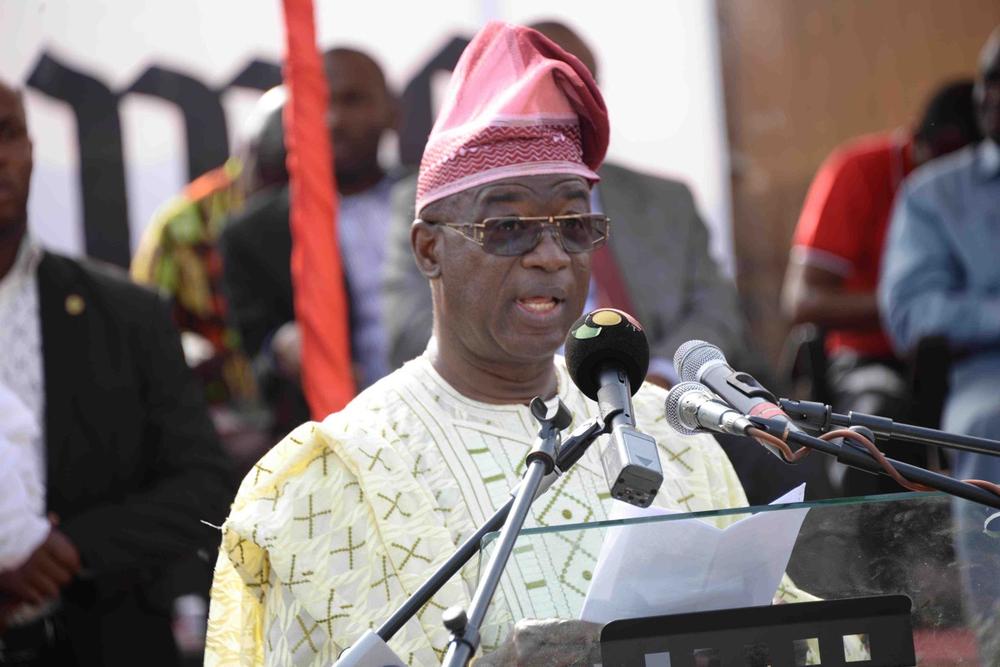 Dr Adjei added
"We have invested in two state of the art customized high speed production lines for our spirit brands. These two lines have a combined capacity to package 70,000 bottles in one hour, in both glass and PET formats. In addition, we have just completed the installation of two additional high speed lines to produce our water and non-alcoholic drinks with a combined capacity of 40,000 bottles per hour."
The President of the Republic of Ghana, John Dramani Mahama commended Kasapreko for the good image they have brought to the State.
"Kasapreko is truly an ambassador of African cultures with the high creativity of adverts which showcases the African culture. Two weeks ago I launched the 'Made in Ghana' campaign to encourage Ghanaians to patronize our locally made products and invest in them. My first encounter with Kasapreko was in 2000, but now the brand is a household name in Africa and beyond. The Government is ever ready to back Kasapreko and provide all the support they need to grow." Mahama noted.
Upon inspection of the factory, President Mahama further added that he is more impressed with the state-of-the-art facilities and this will serve as an example and motivation to other investors."
Established in 1989 in Nungua, a suburb of Accra, Kasapreko Company Limited is now the leading beverage manufacturer in Ghana with products that are sold worldwide under a variety of brands in the bitters, whiskey, gin, liqueur, brandy and wine drink categories. Celebrating a world-class beverage company, most of Kasapreko's products are derived from rich herbs, locally sourced from Ghana's wealth of organic ingredients.
______________________________________________________________________________________
Sponsored Content