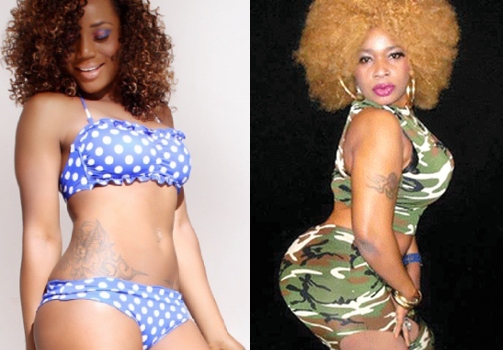 Yesterday controversial singer Maheeda set the internet ablaze with her completely nude pictures that were quickly picked up by her Instagram followers.
Well soft porn star AfroCandy made her thoughts known about the pictures that were circulating by making a reference to Kim Kardashian.
B4 Kim K released her naked Pictures my Pics were Already on the Net I set the Pace Don't Copy No Bitch & been Busy pic.twitter.com/AuDMegOXlF

— AfroCandy (@AfroCandy) December 3, 2014

Interesting thing to want to set the pace for don't you think?