A lot of people were looking forward to this year's 'The Experience' event and it was not a letdown as over 600,000 people turned up to the event with the sole purpose of being a part of the gospel music concert.
The 9th edition of 'The Experience' held on Friday 5th December 2014 at the Tafawa Balewa Square.
The theme of the night was '1 God 1 Voice'.
The night was opened with a performance for the Lagos Metropolitan Gospel Community Choir alongside Sammie Okposo. Thereafter came ministrations from Freke Umoh, Onos Ariyo and Midnight Crew. There were also moments of prayers for Nigeria, the nation's economy and other state matters led by several Christian leaders such as Pastor Taiwo Odukoya of the Fountain of Life Church, Rev Sam Adeyemi of the Daystar Christian Centre, Bishops Mike and Peace Okonkwo of the TREM church, among others intermittently .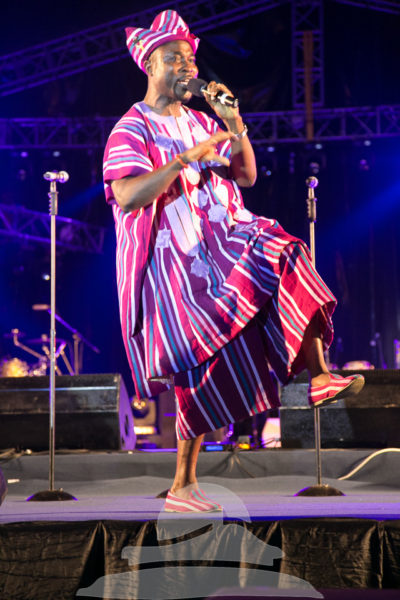 One remarkable moment of the Experience 2014 was Nathaniel Bassey. Micah Stampley surprised the delighted audience when he joined the trumpet playing artiste on stage for a rendition of his popular song, Imela. Not long after, Grammy award winning singer, Donnie McClurkin joined the duo into what became an awesome trio as the Americans belted out Imela like it was sang in their native language.
Notable figures who attended the Experience 2014 included Jimi Agbaje, the First Lady of Lagos state, Dame Abimbola Fashola, former Minister of Aviation, Femi Fani Kayode, Lady Maiden Ibru and more.
_________________________________________
Sponsored Content