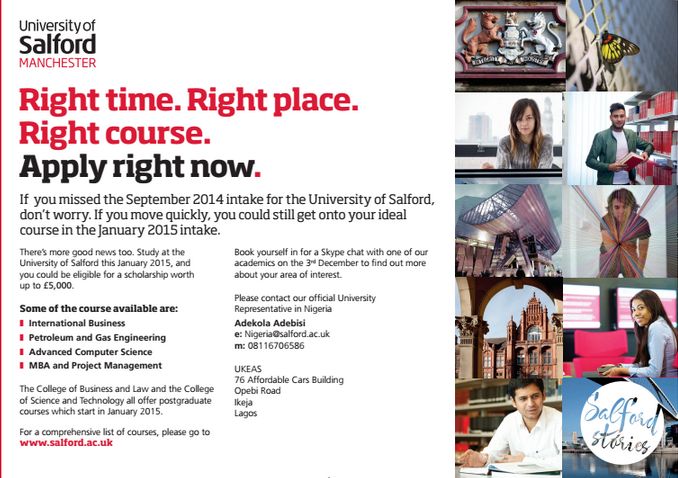 Have you missed the September 2015 intake and want an early start date? Don't worry; the University of Salford is currently accepting applications and if you move quickly, you could get onto your ideal course in the January 2015 intake.
You can also enjoy up to £5000 academic merit scholarship. Courses beginning in January 2015.
Kindly visit http://www.salford.ac.uk/study/a-to-z to learn more about the courses available in January 2015.
For more information, please call Adekola  Adebisi on 08116706586  | Send an e-mail to: [email protected] or [email protected] |  Visit their website: www.salford.ac.uk
_________________________________________________
Sponsored Content