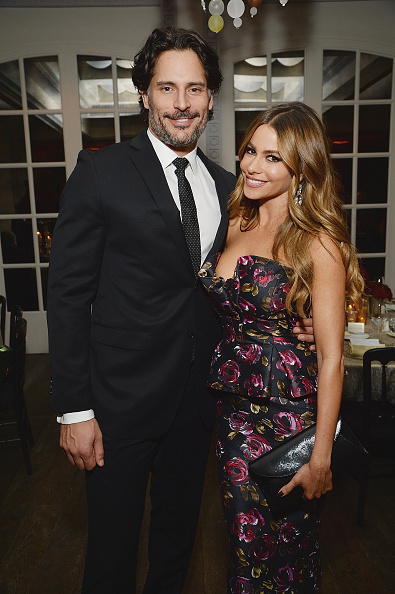 Ladies, kiss your favourite man crush monday away, same thing goes for the men on her.
The internet exploded with excitement a few months back when it was revealed that Modern Family actress Sofia Vergara and Magic Mike actor Joe Manganiello are a couple.
Now more exciting news. The stars are engaged. Multiple sources including People Magazine, E! News and NY Post's Page Six report.
According to reports, Joe, 38, popped the question to Sofia, 42, on Christmas Day with a gorgeous diamond ring.
We can't wait to see Sofia fit her famous curves in a designer wedding dress.
We think Marchesa or Vera Wang will do the trick, but whatever Sofia wears always turns out nice.
Photo Credit: Getty Images