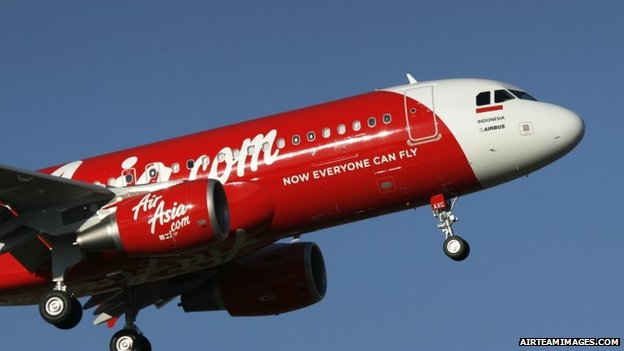 An AirAsia Indonesia airplane flying from Indonesia to Singapore with 162 people on board has gone missing.
According to the BBC, flight QZ8501 lost contact with air traffic control at 06:24 local time (23:24 GMT Saturday) over the Java Sea.
Midway into the flight of more than two hours from the city of Surabaya, the plane got missing. No distress call was made before the disappearance.
The two countries immediately launched a search and rescue operation, but there was unfortunately no sign of the plane more than seven hours after it lost contact with ground control.
An Indonesian official told the BBC that no wreckage has been found. "This is a massive shock to us and we are devastated by what has happened. It's unbelievable," the official said.
The official also stated that the captain had more than 20,500 flight hours, almost 7,000 of them with AirAsia.
The flight left Surabaya in eastern Java at 05:35 local time (22:35 GMT) and was due to arrive in Singapore at 08:30 (00:30 GMT).
As the news unfolds, we will keep you updated.