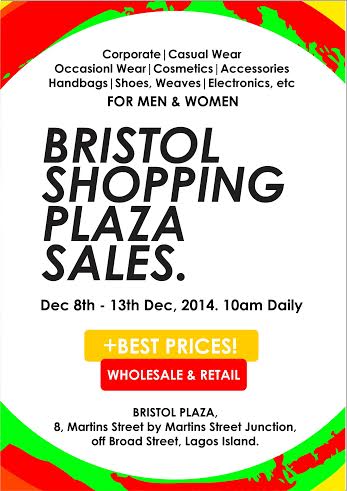 There will be a lot of shopping this season, so why not stop by the Bristol Shopping Plaza and take advantage of their sales?!
This is their first edition, and you can meet the wholesalers and enjoy savings this Christmas. You can buy corporate, casual and occasional wear, accessories, handbags, shoes, fabrics, weaves, cosmetics, electronics and more so you don't want to miss it.
Admission is free!
Date: Monday 8th – Saturday 13th December
Time: 10AM daily
Venue: Bristol Plaza, 8 Martins Street, (after the left turn at Mr. Biggs on Marina), Martins Street, Lagos
For more information, please call 08091114092.
____________________________________________
Sponsored Content