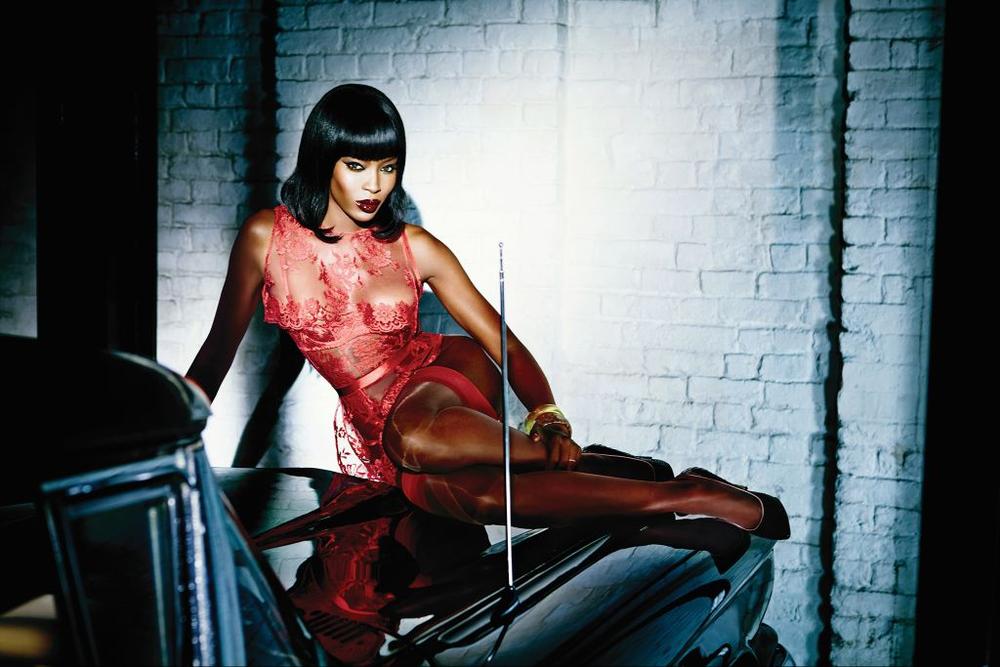 So Naomi Campbell has clearly made a serious comeback to the runway and fashion world. The 44-year-old British model has been featured in numerous editorials, covers and now has been announced as the new face of lingerie label, Agent Provocateur.
Shot by Ellen von Unwerth, the campaign is proof that Naomi has very much still got it. The campaign was inspired by David Lynch's 'Lost Highway' and Brian Palma's thriller movie 'Body Double', and shows Naomi posing seductively and scantily clad in lingerie.
Speaking on her new gig, Naomi commented "It's great to be the face of Agent Provocateur's Spring Summer 2015 Campaign, especially in my fourties!". "Agent Provocateur proves that beautiful lingerie applies to, and is appreciated by, women of all ages". 
The Creative Director of Agent Provocateur Sarah Shotton described Naomi as witty, gorgeous and confident, and we can see why.
See some campaign shots below;
To see more images, head over to Style.com for more exclusive campaign images.
Photos by Ellen von Unwerth / Courtesy of Agent Provocateur