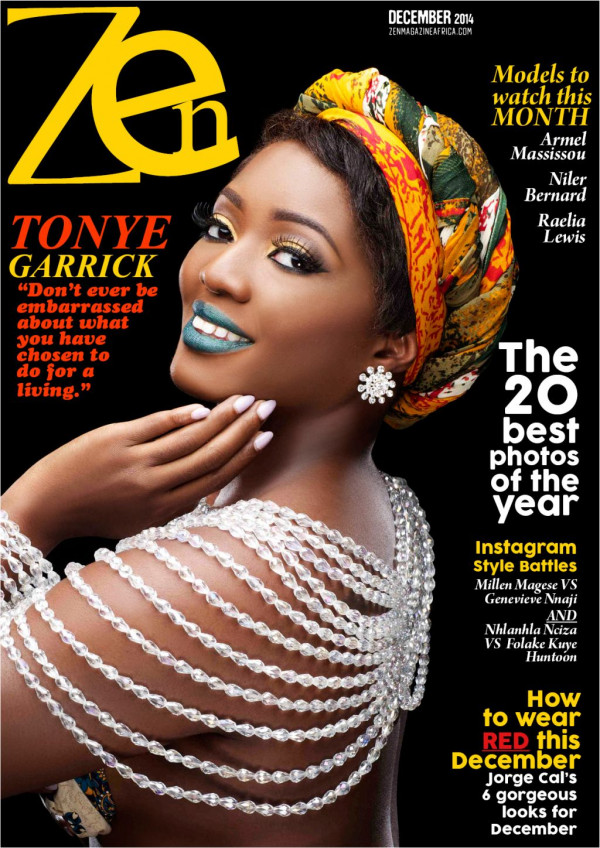 It's been a great year of fab covers…and for the last from 2014, fashion magazine Zen has shot the musically gifted Tonye Garrick as its cover girl.
On the cover, Tonye is pretty and bold rocking a bright blue lip with a smokey eyeshadow and a yellow lid and a colourful print head scarf. And we can't ignore her signature pixie cut peeking out from underneath the headpiece.
In the December issue she dishes on being a musician in the 21st century, the evolution of African fashion and how it feels to go, almost overnight, from being an unknown artist to being recognized in the industry.
The issue also talks on models to watch this month – Armel Massissou, Niler Bernard and Relia Lewis, the argument on race in the modelling world, relationships, bold beauty and more.
Visit ZenMagazineaafrica.com for more information.
Photo Credit
Photography: Aham Ibeleme
Makeup: Maero SwishSignature
Styling: Kay Kadejo