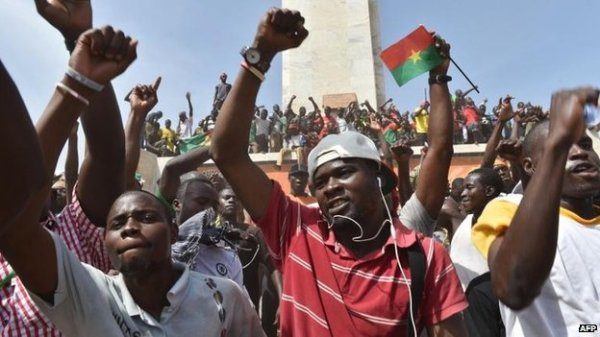 Members of Parliament in Burkina Faso have decided to cut their pay in half following public outrage about their monthly salaries.
It was recently revealed that they earned over $3,000 a month, BBC reports. This revelation led to feelings of anger amongst the people of Burkina Faso. The average salary earned by the country's citizens is approximately $150 a month.
Burkina Faso's former national assembly was replaced by an interim parliament,  the Transitional National Council (CNT), following violent protests in Burkina Faso over President Blaise Compaore's attempt to extend his 27-year-rule in October 2014.
According to reports, "members of the 90-member CNT have been paid a gross salary plus attendance fees, office allowances, healthcare supplements and fuel costs."
 Photo Credit: BBC/AFP