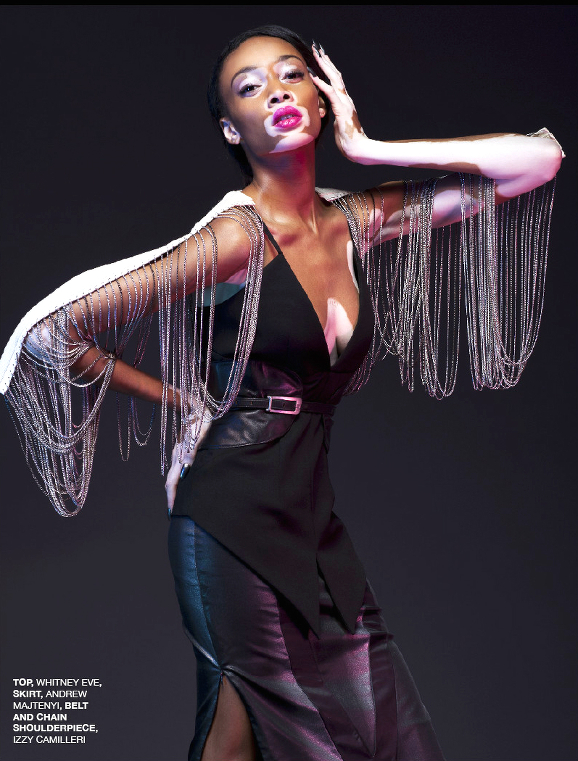 She'e the ex-America's Next Top Model with Vitiligo that became popular for more than just her striking poses and her model presence.
As a ray of hope for other models and individuals with the skin condition, Chantelle Winnie has become a point of reference and proof that how you look is not who you are. Read more on her ANTM experience here.
Chantelle is all fabulous and no fear as she covers the new issue and spread of fashion magazine – Nord. Dressed in couture and working it for the cameras, she oozes glam.
Check out the spread below;
Photo Credit:
Photographer: Jonathan Hooper
Makeup, Styling & Nails: Myles Sexton
Styling Assistant: Conner McCalden
Hair: Stephane Belair
Visit www.nordmagazine.com for more.