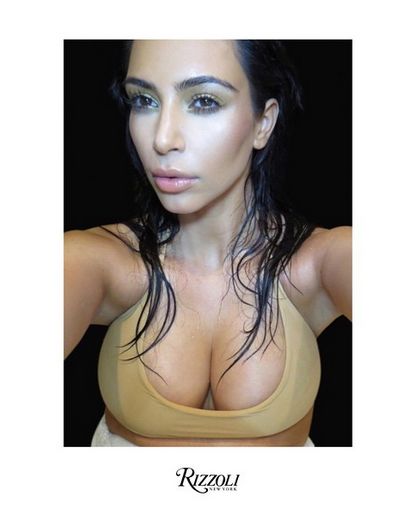 If you haven't gotten your dose of Kim Kardashian- West today, how's this for a starter?
A few hours ago she gave her Instagram Followers a peek at her anticipated book of selfies – 'Selfish' by debuting the cover.
The image, which as expected is a selfie of Kim, shows her with damp hair and pretty makeup and rocking a nude bikini top.
She commented on the photo saying;
"So proud to share the cover of my book Selfish, out in May! Thank you Rizzoli for making this happen & being the best partner. A big thank you to the Donda team & Kanye for inspiring this idea & helping to design this book so I can share a decade of selfies in such an intimate & artistic way! Can't wait for you to all see this book! Xo #Selfish #Rizzoli #Donda," Kim captioned the above photo on Instagram, praising her book publisher and husband Kanye West for all the support".
The 352-page coffee table photo book is said to contain snapshots from her social media sites as well as never-before-seen pictures.
Excited about the book?
Photo Credit: @KimKardashian (Instagram)