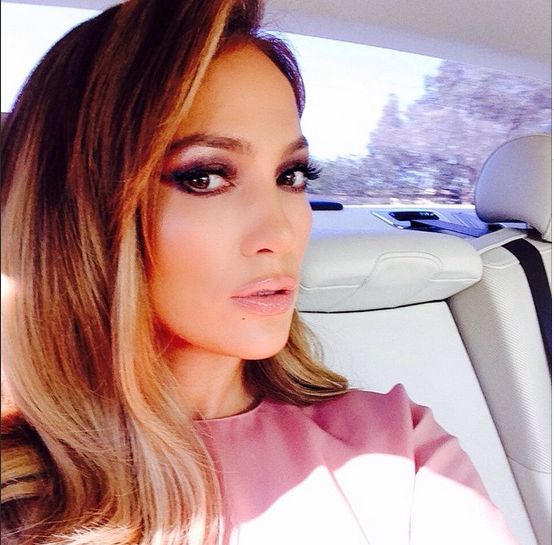 It is without a doubt that Jennifer Lopez is one of the sexiest and most beautiful women in the entertainment industry So it's no wonder her makeup secrets have been held close to heart, until now.
Style.com spoke to her makeup artist Mary Philips and asked how we  can get to shine like the 'Booty' singer. So he gave them 8 fabulous tips. Check them out!
1. Don't skip skin preparation
According to Mary you should really focus on preparing your skin because it is the canvas and your base. "You have to respect it and take the proper time to achieve the look that you see on the red carpet". A very helpful trick is she massages Jennifer's face to get blood flowing and to relax her face; this way her skins warms up, and the skin is generally easier to work with.
2. Heat thing up
Mary compares makeup to cooking – things need to get to a certain temperature before they can be cooked right etc. Heat up your beauty products like foundation and moisturizer by rubbing them inbetween your palm and fingers so they get nice and warm. This way they get absorbed into your skin easier.
3. Mix products
She suggests that you mix up various shades of concealer, foundation etc to give the face a more defined look. Since some areas like the hollows of your cheeks and the cupids bow appear to have more depth in photos, and the apples of your cheeks, the bridge of your nose etc appear more protruded, she finds mixing dark and light shades of foundation etc give the face a more balanced look.
4. Fake it
Another great tip that you can use is false lashes. Even though Jennifer has got great lashes, Mary suggests that a few extra wouldn't hurt. If you are not that comfortable with fake lashes, perhaps a strip lash is best. But if you are a member of the Falsies Committee, then take some individual flare lashes and apply them till you get the volume you need.
Don't you just love getting makeup advice from tried and tested pros. See the rest of the list on Style.com
Photo Credit: Instagram.com/jlo