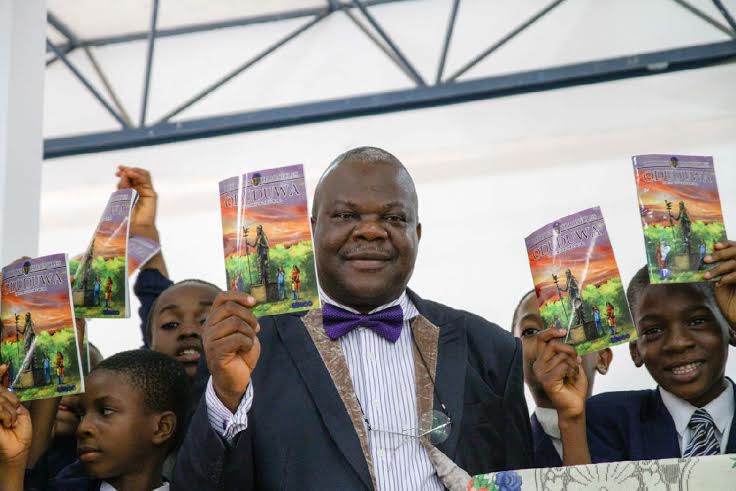 As the title of this article suggests, history is made with Panaramic Entertainment launching their historical comic book series titled 'Okiojo's Chronicles'.
The Panaramic Comic Book – Roll Out event which took place in July 2014 at King's College's Annex Junior Campus, was where the company unveiled the first issue in their series titled "Oduduwa: The Story of the Yoruba".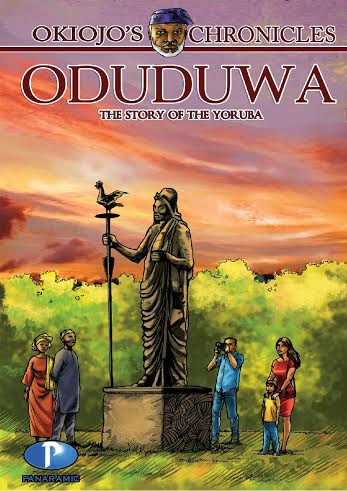 The Principal King's College, Oludele Olapeju, gave a speech acknowledging the positive ideals of promoting Nigerian history and culture, with the General Secretary of the King's College Old Boys Association, Lucky Idike, gracing the event with his presence and talking to the students on job creation & entrepreneurship.
The company was founded in 2007 by young Nigerians who set out to export "Okiojo's Chronicles" as local content, with international standards; entertaining and showcasing Nigeria's creative capabilities globally. "Okiojo's Chronicles" as a product is adorned by corporate Nigeria, with Etisalat's Cliqlite educational call and data package for students and Sweet Sensation as official distributors and partners.
With what people are tagging, potentially one of the country's greatest conscious export since Fela, the "Okiojo's Chronicles" series will be a reason for one to turn on the news and see something positive about Nigeria, in the midst of all the negativity attached to the country in current times, said the President of Panaramic Entertainment, Tunji Anjorin. "We have spent years developing upcoming titles like 1897: (The Benin Kingdom), Queen Amina (Part 1: The Seed and Part 2: The Warrior) with the intention of reflecting on our rich history and culture".
The comic series was created by Oriteme Banigo, with art by Sukanmi Akinboye, colors by Harriet Ekwueme with all 4 issues written by Adeniyi Adeniji. The comic series will be distributed in large part by Sweet Sensations in 30 outlets in Lagos alone and will be available for the diaspora demographic via online downloads at www.panaramiconline.com and other affiliate digital distributors.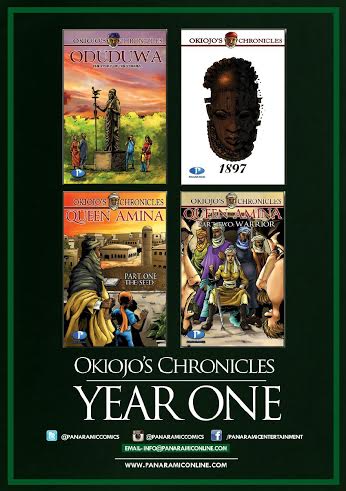 For more info you can send an e-mail to [email protected] | Find them on Facebook: https://www.facebook.com/panaramiccomics | Follow them on Twitter: @Panaramicomics | Follow them on Instagram: @panaramiccomics | Find them on Google: https://plus.google.com/u/0/+Panaramiconline/post/p/pub | Visit their blog: https://panaramicnigeria.blogspot.co.uk | Find them on Pintrest: https://www.pintrest.com/PanaramicC/
___________________________________
Advertorial – Sponsored Content