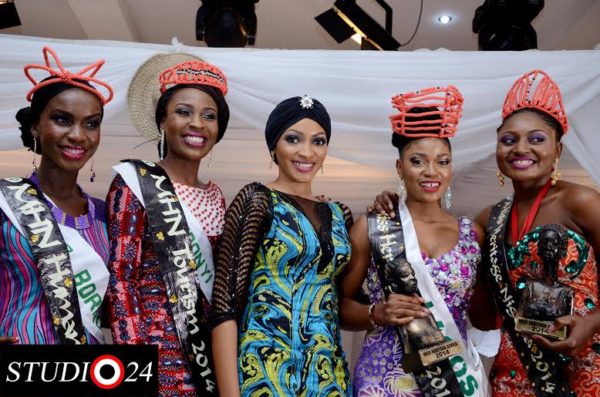 On the 30th of November 2014 at the Oriental Hotel, Victoria Island, Lagos, the 4th edition of the National Heritage Awards and Miss Heritage Nigeria held, and indeed it was a night to remember.
Guests were excited to attend the event which was holding in Lagos for the first time.
Chinor Emeka (Founder, National Heritage Awards & Miss Heritage Nigeria) made sure that the 27 contestants from different parts of Nigeria visited landmark locations like the Mesume and the Point of No Return in Badagry.
Special guests of honour included Opral Benson, Frank Osodi, Data Okorodudu, Rex Idaminabo, Tony Akiotu and Doofan Abu Ali; with guest speakers Bolanle Austen-Peters (Founder/CEO, Terra Kulture), Aduke Gomez (Senior Special Adviser, Governor, Lagos State), Mrs. Ibe (Director, Nigerian Tourism Development Corporation).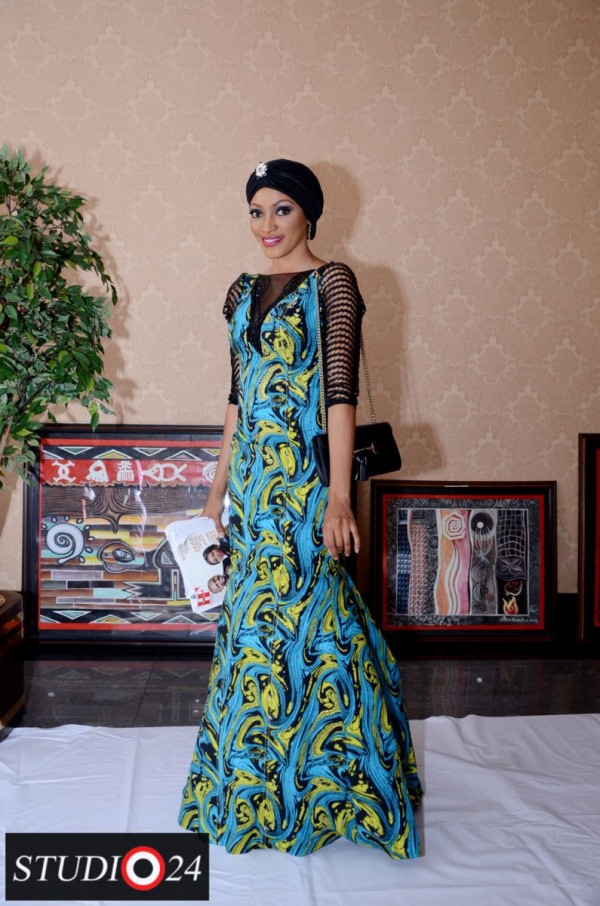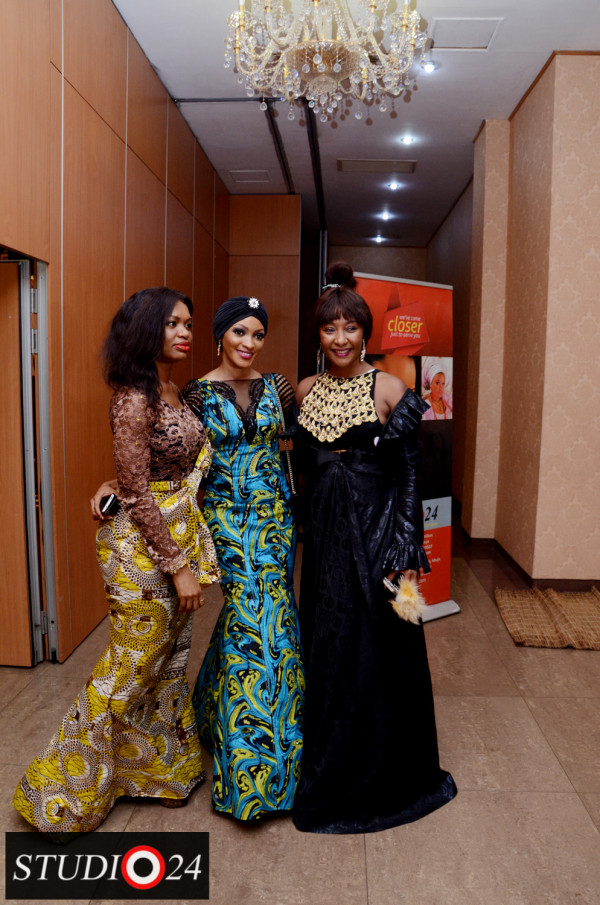 See the list of recipients of the 2014 National Heritage Awards
Dame Abimbola Fashola (First Lady of Lagos State) – Heritage Woman of the Year Awards
Hon. Oladisun Holloway – Heritage Tourism Commissioner of the Year
Chief  Opral Manson Benson – Heritage Life Time Achiever in Fashion and Beauty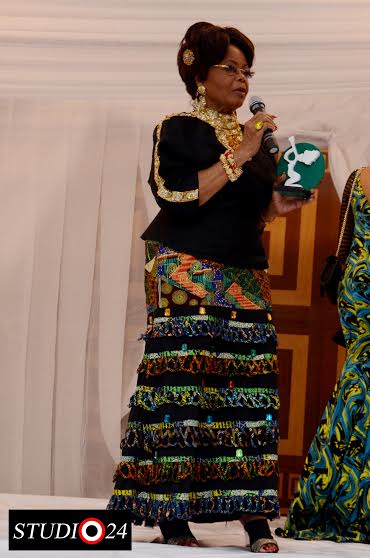 Princess Erelu Abiola Dosunmi – Heritage Humanitarian Icon of the Year
Bolanle Austen-Peters – Heritage Excellency in Hospitality and Arts
Chief Nike Okundaye – Heritage Life Time Achiever in Art
Amb. Ginika Tornee Ijeomah – Heritage Role Model for the Female Child
Chris Oputa – Heritage Humanitarian and Excellency in Creativity
Rachel Bakam – Heritage Young Entrepreneur and TV Presenter of the Year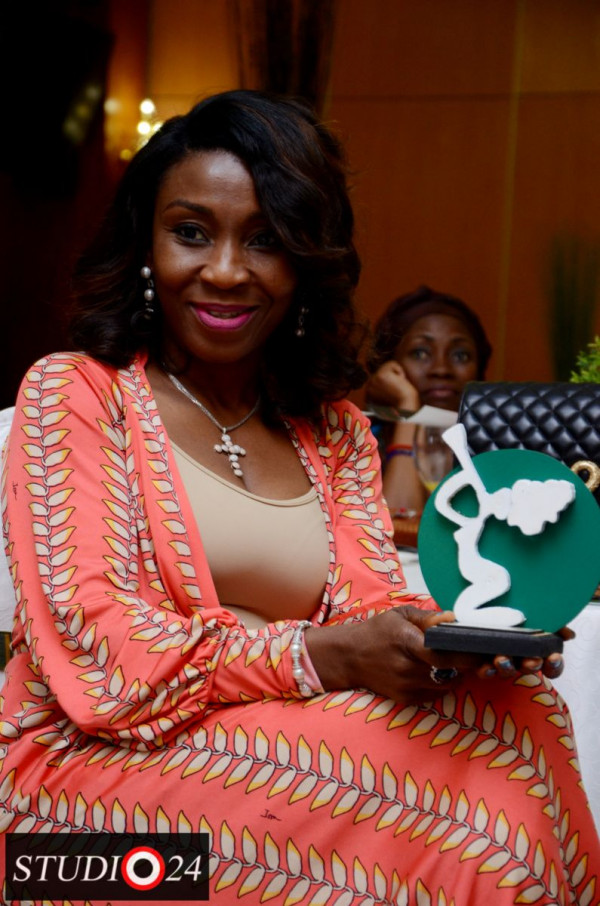 Mayo Oyedetun – Heritage Emerging Fashion Designer of the Year
Gbenga Oyeyiga – Heritage Movie Producer of the Year
Damilola Ogunseye – Heritage Youth Model of the Year
Samuel Elendu – Heritage Recognition Award for Young Designers
Utchay Odims – Heritage Youth Icon of the Year
Jaffar Inegbedion – Heritage Recognition Award for Young Creativity
David Egwu – Heritage Youth Role Model of the Year
Winner of the Miss Heritage Nigeria 2014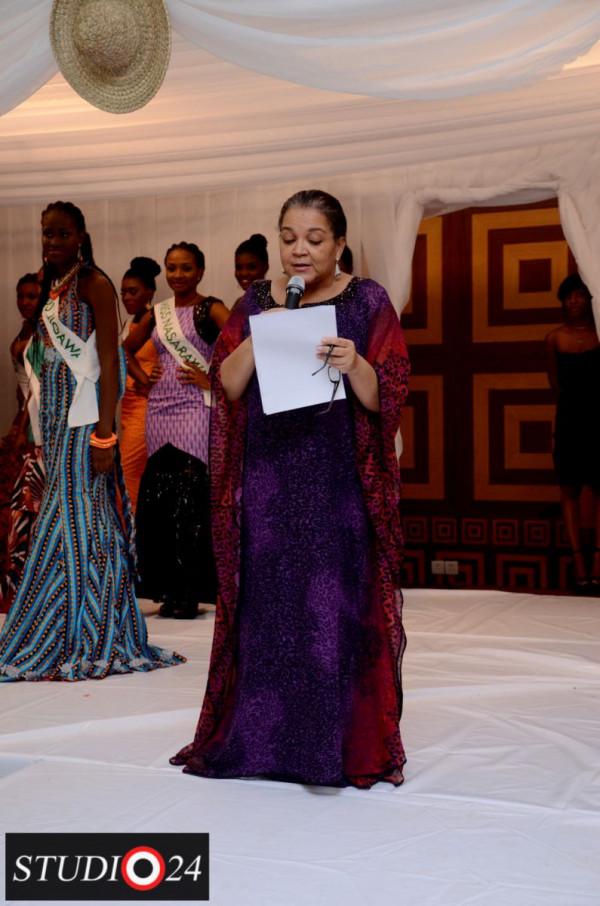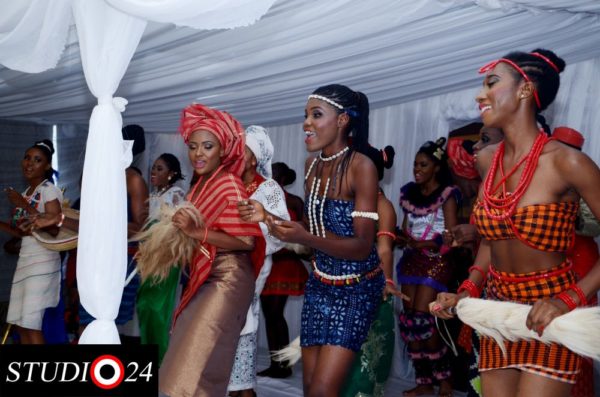 Winner for Miss Heritage Nigeria 2014 – Akapana Benedict (Niger State)
Winner for Miss Heritage Africa 2014 – Jasmine Nkem Mbaonu (Lagos State)
Winner for Miss Heritage Tourism 2014 – Olalere Shade (Ebony State)
Winner for Miss Heritage Humanity 2014 – Olugbeje Anuoluwapo Temitope (Borno State)
The contestants were not allowed to contest from their states of origin in order to use this avenue to restore unity among Nigerians through culture and divergent ethic groups and also learn the norms and tradition of the states they represent.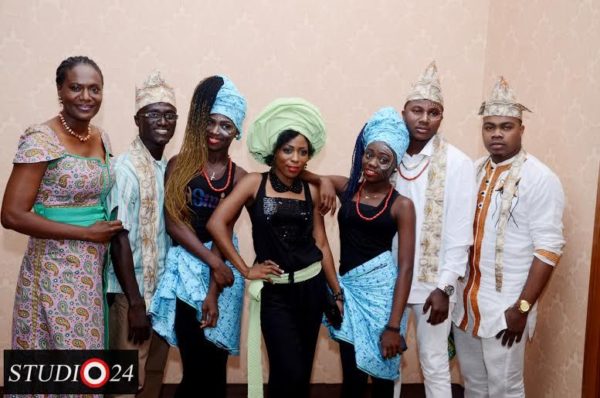 Supporters of this event include Airtel, Studio 24, AIT, NTA, Root Production, City People, Guardian Newspaper, Dark & Lovely, Christian Audiger Wine, Ministry of Tourism Lagos State.
__________________________________________
Sponsored Content