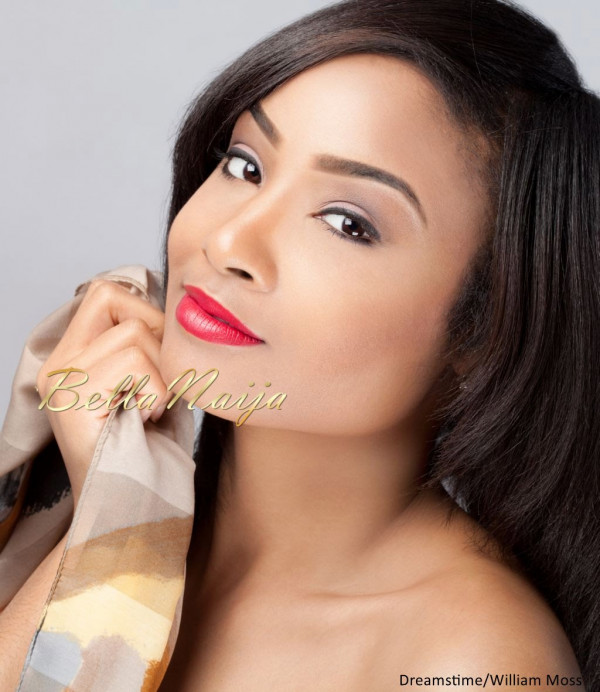 Did you know that accidentally wiping your eyebrows off with sweat, worrying about how your deodorant might let you down this time, and breaking out from a dirty and sweaty scalp can be avoided?
Now, I know I speak for a lot of people when I say it's been a hot couple of days in Lagos. The heat came suddenly and has not only affected our daily routine, but our beauty in general has taken a beating too.
So today, let BN Beauty give you some sure-fire ways to keep your beauty cool in the heat.
Check them out!
1. Prime first
Using a primer is a great way to not only get your skin prepped for makeup, but also to help keep your makeup in place through out your day. A great tip is to mix your primer with a little foundation to give it a tinted look that will look flawless against your skin.
2. Carry blotting paper
Blotting paper is easily disposable and can be great for those times you just want to dab your face without ruining your makeup. You can also use it to remove excess oil on your scalp during the day by rubbing it gently, and more.
3. Use long-wear products
Let's be honest, your regular light-duty foundations and powders won't cut it, when dealing with the harshness of the sun. So get formulas that are built to last so they can stand the test of time and temperature.
4. Go water-proof
Switch your mascara formula from regular to water-proof for longer lasting intense lashes. Water-proof mascara can withstand any heat wave and will not run/smudge due to sweat.
5. Keep it light
A key tip to remember is the thicker the product, the more you sweat. Even when it comes to your foundation, moisturizer etc sheer is better. They are light-weight and give your skin room to breathe and cool off.
6. Use minerals
Mineral powders are a great companion when the weather is hot. They easily spread on your face removing shine almost immediately. Just a quick brush here and there and you are good to go.
7. Sleep with deodorant/antiperspirant
Applying deodorant/antiperspirant at night keeps your skin dry, all night long. In the morning after you shower, you will have less sweat because your pores remained dry through out the night till morning, and they haven't had the time frame to release sweat. So this gives you less moisture for longer.
8. Go oil-free
In the heat, you need an oil-free foundation. It is best to get it in a compact form instead of liquid because the liquid foundation can spill. Compact foundations are matte and can absorb excess oil better.
9. Use products that reduce shine
Ensure that your products have minerals like silica that help reduce shine. It will save you a whole lot of stress by taking that shine away and will leave your face with a cool finish.
10. Always carry a facial mist
A simple spray from this a face mist will instantly refresh and revive your skin and makeup. It will last longer giving you more time to rock your dazzling look.
***
Feeling cool yet? Be sure to share any extra tips you may have that help your beauty stay cool all Summer long.
Photo Credit: Dreamstime/William Moss