There are a lot of vitamins that do so much for our body – but one of the best has got to be Vitamin E.
It has major benefits ranging from structural and functional maintenance, boosting the immune system, protecting against harmful UV rays and more. I'm guessing that's why it is one of the major vitamins found in supplements, skincare products and more.
Today, I am not just letting you in on how great this particular vitamin is for you, but how it works for your beauty. Our hair, nails & skin all benefit from this great fat soluble antioxidant'and here's how.
Skin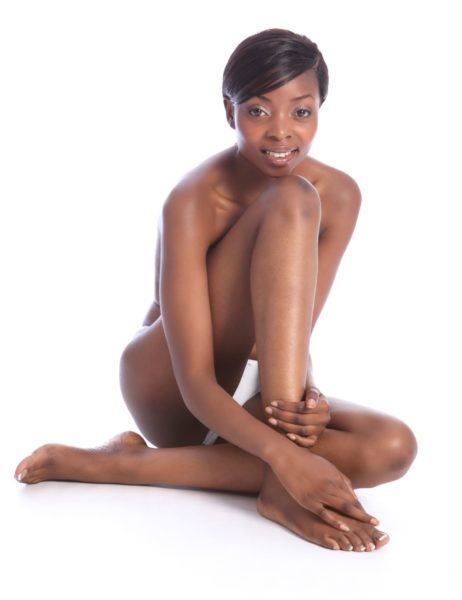 1. Vitamin E is great for scars and burns. It is known for its healing and fading properties, and helps get rid of scars & burn marks on the skin's surface. All you have to do is take some Vitamin E oil and massage it into the area that is scarred of burned, whether it is old or fresh. Do this until the oil is soaked up by the skin.
The vitamin works from the inside out to give you the most natural healing outcome possible. Be sure to do this daily for the best results.
2. Remember the fading properties we mentioned in the point above? Well this makes Vitamin E great for reducing the appearance of stretch marks. Stretch marks are usually evident after giving birth, losing or gaining weight etc, and can not only dampen confidence, but become unattractive. Vitamin E can help with reducing their appearance by simply rubbing the oil on the area with these marks daily, and watch them fade away.
3. Oils are generally great for curing skin irritations such as eczema and psoriasis. Use Vitamin E generously everyday to enable its restorative power heal the skin, leaving it looking healthy and smooth.
4. One of the major ageing side effects that people with dark skin experience is brown spots. This can be caused by factors such as free radicals, over exposure to UV rays and many more. Applying Vitamin E would help lubricate the cell membranes in the affected areas which will aid skin cell regeneration. This will make the skin appear lighter, and cause old, dry and dead skin to be replaced by new skin.
5. Did you know that some people use oils to cleanse their skin? Dirt, grime, dead skin cells, free radicals and more can all be removed by Vitamin E a.k.a 'The Universal Cleanser'.
Applying Vitamin E to a cotton ball and wiping your face with it once or twice a day will give your skin a deep cleanse causing it to look clearer, smoother and brighter.
Hair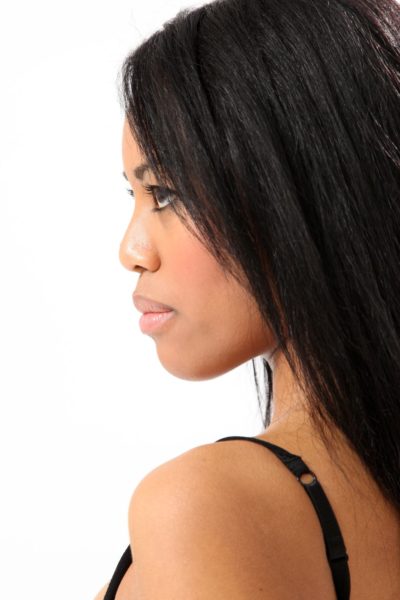 6. Hair growth is directly linked to blood flow. And if Vitamin E contains antioxidants that improve the immune system and cause the increase in the circulation of blood to the body, including the scalp, it promotes hair growth. Hair will grow stronger and better because it is coming from a healthy scalp.
7. Applying Vitamin E to the strands of the hair and scalp has a conditioning effect. It leaves hair looking shiny, soft and strong due to the motivated production of Sebum in the scalp.
8. Vitamin E has healing properties, therefore you need not worry about split ends anymore. Simply create a mix of Vitamin E oil, olive oil, coconut oil, and jojoba oil in equal proportions and apply it on your ends. You can pat it dry with a lint-less shirt if there is excess oil dripping. You will notice healthier ends after a while of application.
Nails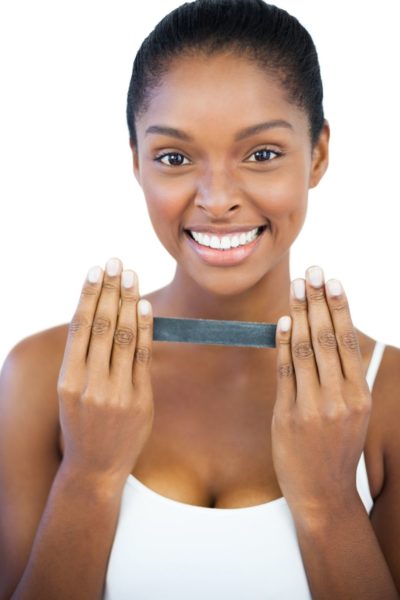 9. Do you have dry and brittle nails? Applying Vitamin E to them gives you smoother, shinier and stronger nails. Simply pour some Vitamin E oil in a bowl and place your fingers in the bowl for 5 – 10 minutes. Do this everyday for the same amount of time and watch your nails come back to life.
10. I know I'm not the only one who has suffered from dry and cracked cuticles and nail beds. Vitamin E's healing properties soften and heal them giving you less pain and great looking nails in general.
***
Honestly, the beauty benefits of Vitamin E are unending. If you use this vitamin or any other, be sure to share them with us and how they help your beauty.
Photo Credit: Dreamstime/DarrinHenry | Dreamstime/Sam D\'cruz | Dreamstime/Wavebreakmedia Ltd