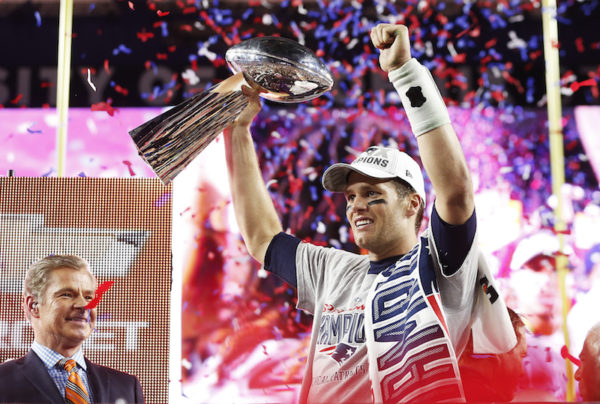 It is the most watched sports event in the USA and as the popularity of American Football grows around the world, many more people internationally are tuning in as well.
The Seattle Seahawks and New England Patriots faced off at the University of Phoenix Stadium in Glendale, Arizona. In the end, the New England Patriots surged late in the game to emerge victorious with a 28-24 win. The team becomes the sixth NFL franchise to win at least 4 Super Bowls.
Superstar quarterback (also husband of supermodel Gisele) also won his 3rd Super Bowl MVP award.
In case you missed it, also check out BN's coverage of the Super Bowl half-time show.
So did you stay up to watch last night?
Photo Credit: Christian Petersen/Getty Images Sport