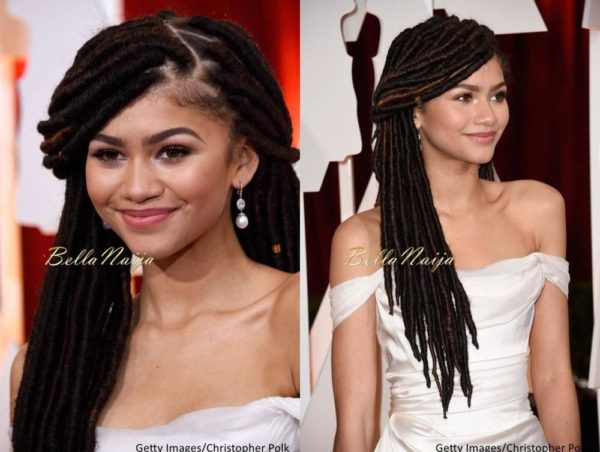 It seems like everyone is feuding these days. From Amber Rose vs Kanye West to Wizkid vs Skales…Let there be love?
The 2015 Oscars had its fair share of buzzworthy fashion moments. Starlet Zendaya Coleman rocked a faux locs at the Oscars (See BN's #NaturalGlam beauty post).
During the annual E! Fashion Police Oscars episode, Giuliana Rancic angered viewers and fans when she described Zendaya's locs as making her look like she "smells like patchouli oil … or maybe weed."
Immediately, fans responded in anger. With tweets directed against Giuliana. Many felt her comments were racially insensitive. A few hours later, Zendaya posted this eloquent message on instagram. In her note, she detailed why she was inspired to rock locs at the Oscars.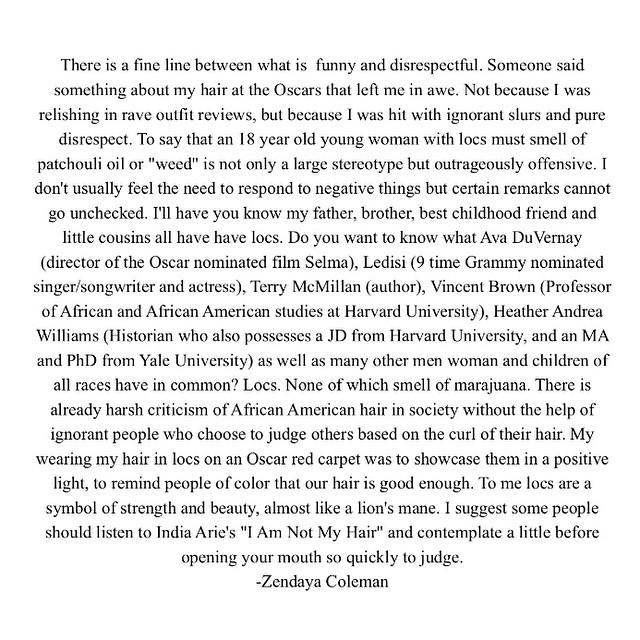 Giuliana has now apologised via this tweet
Dear @Zendaya, I'm sorry I offended you and others. I was referring to a bohemian chic look. Had NOTHING to do with race and NEVER would!!! — Giuliana Rancic (@GiulianaRancic) February 24, 2015
Photo Credit: Getty Images/Christopher Polk