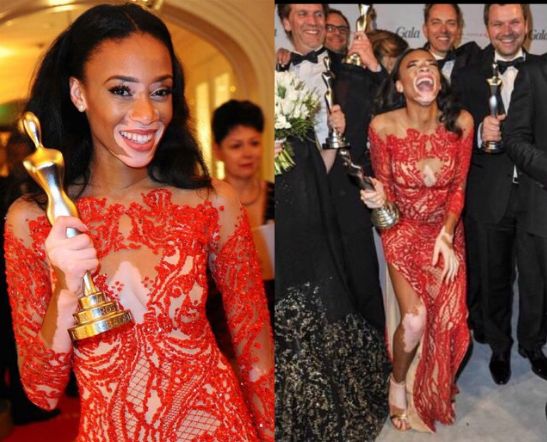 Despite being bullied, facing controversy and segregation in the fashion industry, model with Vitiligo – Chantelle Winnie keeps winning.
The 19-year-old just picked up the Beauty Idol Award at the Gala's Spa Awards 2015 in Baden Baden, Germany in a gorgeous red sequin and lace Mikael D dress.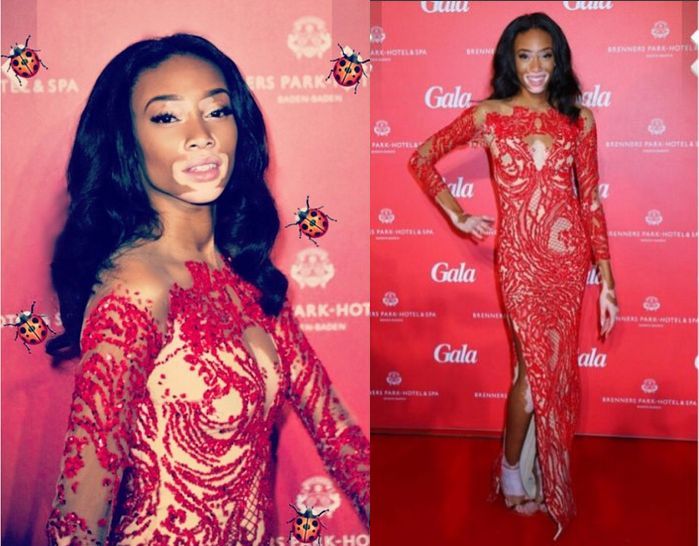 Speaking on her win, Chantelle said – "It's an amazing honour. The fact that people recognize what I'm fighting makes my success even more valuable." While sharing the news with her 629,000 Followers she commented on a photo of her win saying "I'm just tryna stay alive and take care of my people And they don;t have no award for that."
We love how she is being celebrated for her distinctive looks. Congrats!
Photo Credit: @WinnieHarlow (Instagram)