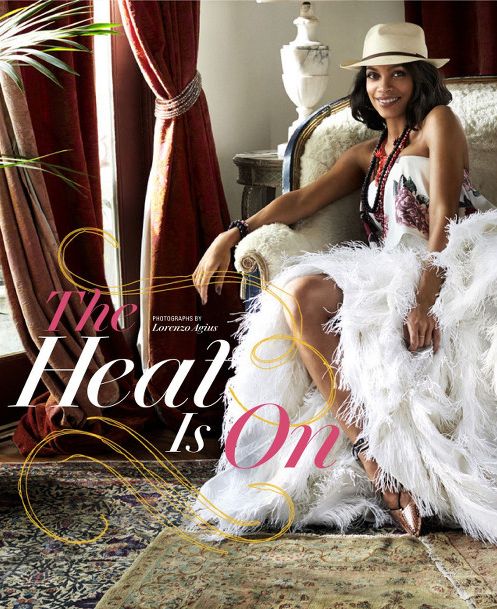 Don't you love it when stars get all glam for editorials?
In the latest issue of O – Oprah Magazine, Hollywood actress Rosario Dawson brings forth her Cuban heritage in the April 2015 "Havana Nights"-themed fashion spread.
Titled "The Heat is On", Rosario sports fedora hats, fur, frilly skirts and voluminous dresses in true Afro-Cuban, Puerto Rican, Irish & Native American fashion and works it for the camera.
Speaking in the mag, she said – "My grandmother had a really great way with mixing patterns and colors. It all looked so good with her beautiful white hair and dark skin."
To find out more, visit www.oprah,com