Hi BNers,
It's Wednesday and time for you to get the scoop on sales, discounts and bargain deals happening.
Spice Up Your Work/Office Wardrobe this Month with a 10% Discount from Fasho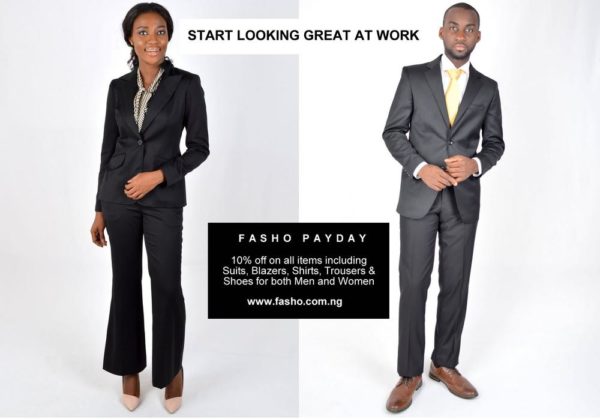 March is almost over and Fasho Payday is here again.
They are giving you 10% discounts on any purchase you make between the 25th of March and the 4th of April, and every end of the month.
Go to www.fasho.com.ng  and click on men or women to see their selection. Use the discount code: PAYDAY to redeem the discount.
For more information call 0805226179.
Get 30% off Early Registration & Be Part of the Exclusive Cocktail Class and Fruit Art Training this April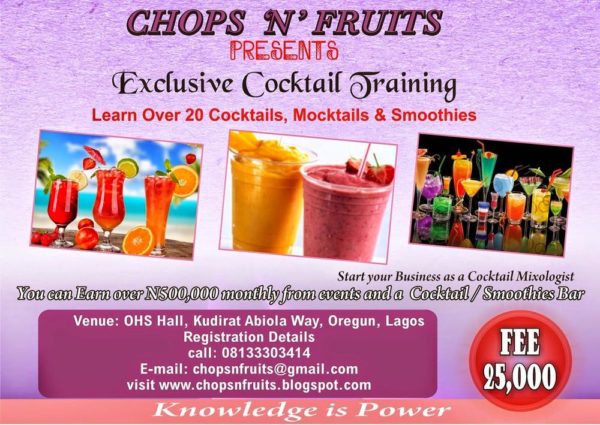 Have you been thinking of a viable business to start this 2015? Well ChopsNFruits is offering an exclusive training for Cocktails and Fruits Art Only.
If you are interested in starting up a business in this area or you want to expand your business this training is for you. If you are also a Chef in a hotel or restaurant and you would like to improve your skills this is for you. It will be 100% practical's and we would also have a business session on how to start up, getting your items, utensils, equipment's, ingredients etc.
Date: Tuesday, 14 April – Thursday, 16 April, 2015 (Weekday Session) | Saturday, 18 April & Saturday, 25 April, 2015
There is a 30% discount for early bird registration with a deadline of March 27, 2015.
For more information call 08133303414 or 08095046180 or email chopsnfruits@gmail.com or visit www.chopsnfruits.blogspot.com
VOTE for Discounts of up to 80% in the MyLuxeDeals MARCH MADNESS!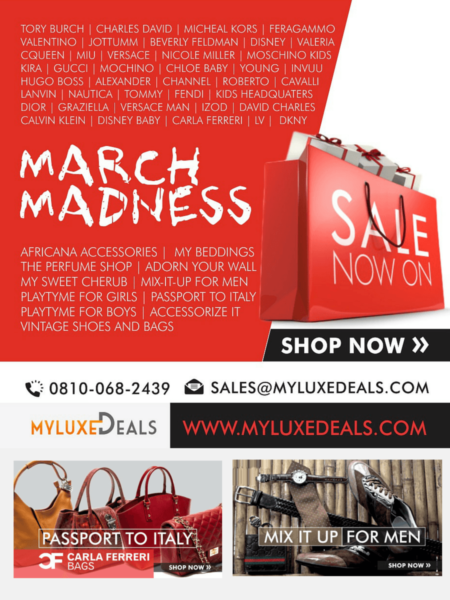 It's MARCH MADNESS on MyLuxeDeals.com and whether you are making up for Valentines' day or just treating yourself this Easter & Election season, they've got massive discounts of up to 80% on Ladies' Accessories, Bags, Shoes & Dresses as well outfits for Kids & Men covering 9 MLD collections: Accessorize It, Curvy Closet, Mix It Up For Men, My Sweet Cherub, Passport To Italy etc.
The deals run till the end of March so hurry now to grab these great value steals!
To order go to www.myluxedeals.com or Call 08100682439 or Email sales@myluxedeals.com & info@myluxedeals.com
Enjoy N5000 off all Dolce & Gabbana Sunglasses at House of Lunettes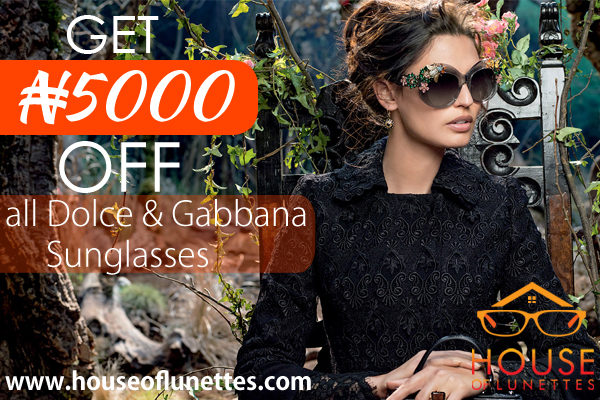 House of Lunettes presents an irresistible deal during this week's Sight the Deals Promo.
This week's deal features an additional ₦5,000 off all Dolce & Gabbana Sunglasses using Discount Code DG5000.
Simply visit www.houseoflunettes.com and shop by Brands. Click on "Buy Now" and complete the checkout process using one of the payment options offered and your lovely sunglasses will be on its way to you.
For more information contact 09099708230.
Get up to 70% off at Online Fashion Retailer Fashpa.com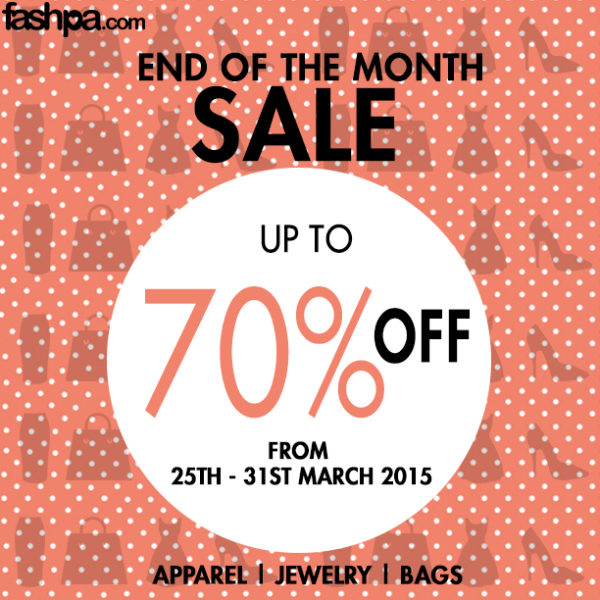 If you like a good fashion deal, then you don't want miss this end of the month sale from fashpa.com.
This sale has amazing apparel, accessories and bags with discounts of up to 70% and prices from as low as N800 with free delivery to you!
The sale lasts from 25th March to 31st March, 2015.
Shop now on www.fashpa.com