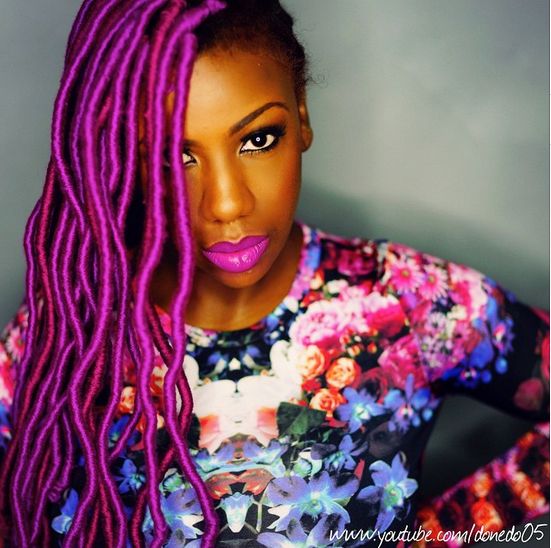 If you are looking for the next big way to change your hair game this Summer, may I suggest some popping faux locs?!
We've seen some of our celebs try faux locs; like singer Waje who tried the hairstyle in brown, and stylist & fashion designer Bubu Ogisi who rocked the look in grey. And it is definitely a way to spice things up.
Now, if you are not sure you are ready to take on the trend 100%, you can try including the bright colour a few strands at a time.
Check out how Naturalista, Donna of Donedo05 achieved this popping look below.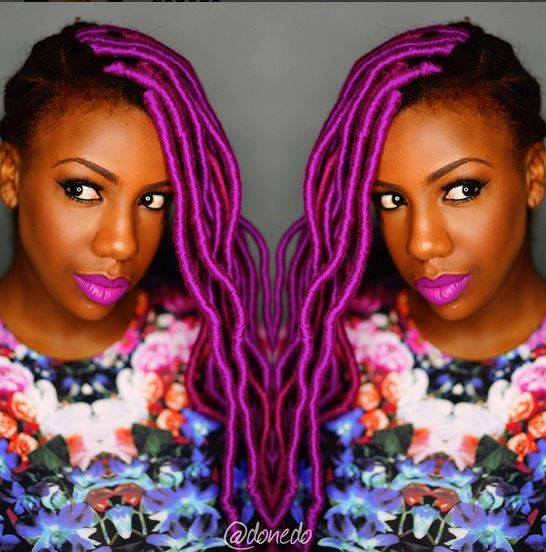 What You Will Need
– 4 Rolls of Acrylic Yarn
– Scissors
– Patience (Faux Locs take a while to make)
Enjoy!

Photo Credit: @Donedo (Instgram)