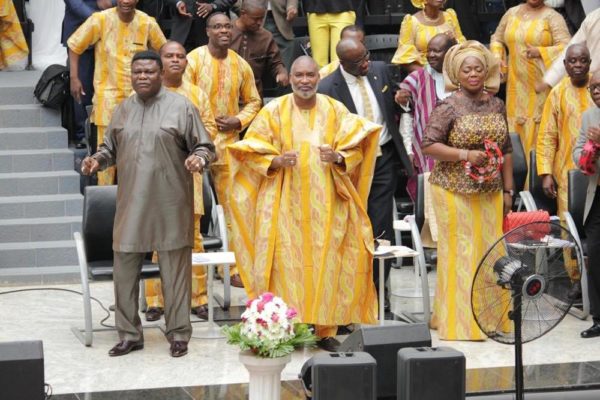 It was singing, dancing and praising God as the Guiding Light Assembly celebrated their 30th anniversary.
For the week long celebration, they had a business seminar with Fela Durotoye, Christopher Kolade, Kanyin Ajayi & Okey Enelamah to impart business knowledge on young professionals and business-minded guests.
They also had a great T.H.U.G (This House Under God) concert which featured ministers like PITA, Frank Edwards, Lara George, Segun Obe and more rock the stage. They also had family-style celebrations with Bez and other fun activities like playing video games, bouncing castles, trains for kids and loads to eat and drink.
They also took the opportunity to highlight the importance of prayer in any and every generation; and stated how it helps to build character and set the pace for the future.
The crowning event was a great ministration by Bishop Mike Okonkwo at their thanksgiving service.
Watch the celebrations below;

________________________________________________________________________________________________
Sponsored Content