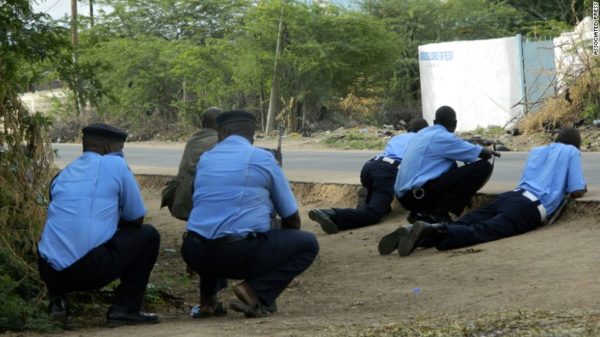 A large number of gunmen who are Al Shabaab terrorists attacked Garissa University College in Kenya on Thursday, firing gunshots sporadically and taking hostages.
CNN reports that between 8 to 15 people are dead, and 30 have been hospitalized.
The attack began at 5 a.m. local time, and by about 11 a.m, Kenyan forces had already made significant progress in the fight to regain control of the university. According to the Interior Ministry, Kenyan forces had cleared three of the four dormitories invaded, and had cornered the militants in the last one, as of the time of this report.
Garissa is located approximately 145 kilometres (90 miles) from the Somalian border.
According to reports, Al-Shabaab militants have frequently attacked Kenya ever since the government deployed troops across the border to fight them.
Update
CNN reports that 147 people lost their lives as a result of the attack.Four of the Al-Shabaab militants were killed.
The terrorists are said to have targeted non-Muslims.
Photo Credit: CNN