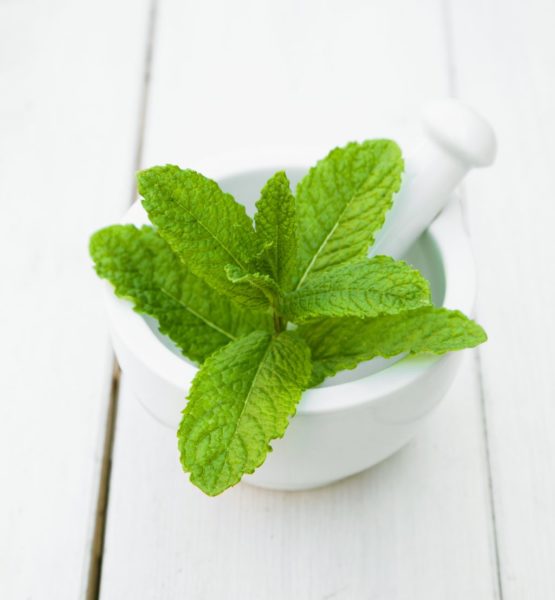 When I first heard about adding mint leaves to a beauty regime, I was skeptical. I've used mint for cooking, infused water etc, but never for my beauty routine. But apparently it had loads of benefits for our hair, skin and body in general.
So what do mint leaves do for the body?
I discovered that mint is a great herb when it comes to skincare. They are usually included in products for skincare such as moisturizers, cleansers, lip balms and even conditioners; some of which have it listed as 'Mentha', 'Mentha Piperita' and 'Mint'.
 Check it out 5 great uses for mint leaves that can improve issues like acne, headaches, cracked heels and more.
1. Tired of waking up to those red itchy mosquito bites? Well, mint leaves can help with that. The leaves have anti-inflammatory properties that help soothe inflammations and puffiness by drying them up. You can do this by applying some mashed mint leaves to the area or getting mint oil and rubbing it all over the affected surface.
Mint is also a natural repellent for insects, so using mint oil on your hair & body to get rid of pesky insects like lice, mosquitoes etc.
2. Our shoes can sometimes be a necessary evil; especially when you have to deal with cracked heels, smelly feet and hardness of skin. To get rid of those problems, simply grab a few mint leaves and bring to a boil in some water. Pour this water in a bowl and soak your feet in them.
The warm mint water will soften your heels making them easier to scrub, reduce the smell thanks to their strong scent, and remove swelling from walking around in heels all day.
3. A key ingredient in clearing up acne is Salycilic Acid – and mint leaves have loads of it.
To get rid of your acne problem, simply make a paste with your mint leaves, add some natural rose water and apply it to the affected area. Leave the substance on your face for 20 minutes and then rinse off with warm water. Be sure to use a lint-free towel or cotton fabric to clean your face afterwords so your skin doesn't get irritated.
Doing this regularly will help reduce the appearance of stubborn acne.
4. If you have oily skin, then you might want to consider adding mint leaves to your daily skin regimen.
Mint leaves contain Vitamin A, which helps control oiliness. You can make a paste from the mint leaves and apply that to your face for 5 – 10 minutes. After, wash it off and rinse again.
The leaves will leave a rejuvenating & refreshing feeling leaving your skin bright and soft.
 5. You can also give yourself a burst of energy and get rid of headaches by applying some mint leaves to your forehead and over your eyes. The leaves give such a refreshing feeling that can help reduce the feeling of stress.
You can also add them to your tea to give you a relaxed and soothing experience.
***
I love hearing from you and all the amazing elements of your beaut routine. Share what you do with mint leaves with us!
Photo Credit: Dreamstime/StockCreations