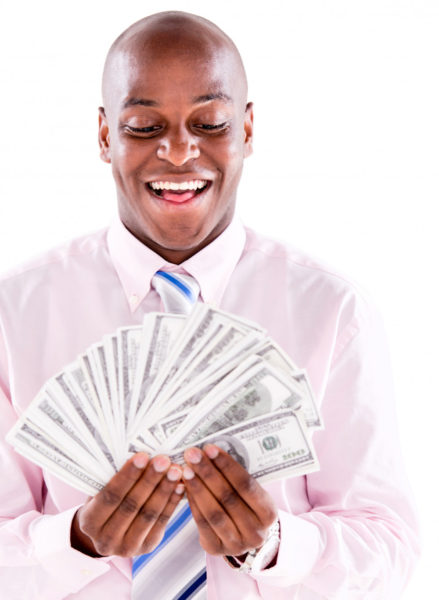 Money is the greatest magician on the planet. It has mastered the art of appearing slowly and disappearing quickly. Most of the time, people say they have no idea where their money disappears to. I have been in such a situation before. At the beginning of the month (or at any other time), when the money comes in, life seems all well and good. However, I find that a few days later, the money has sneaked away, leaving no trace. I thought about this problem constantly. I tried budgeting, but to no avail. However, I finally found a way to get a grip on my finances and things have improved greatly in the past few months. My greater money management began from reading a book, and then, I followed some other steps. What worked for me is what I want to share with you. I am certain that it will work for you too if you are committed.
1. It was all inspired by one book: The Richest Man in Babylon.
I have come to learn in this life that the best advice is usually the simplest. Complex advice are harder to understand and implement but those are the ones people love to follow the most. Simple advice, on the other hand, is so easy to follow but also very deceptive. The simplicity is what turns people off. This is exactly what The Richest Man in Babylon is about. The personal finance management advice in the book is so easy to follow but also easy to dismiss as 'unreal'. I was smart enough to study the book and make up my mind to follow the advice to the letter. This has been the turning point for me in my finances.
I recommend the book to you. The aim of sharing this as the first step is to help you understand that you will never be able to get a grip on your finances if you do not develop yourself to be able to. And the best way to develop oneself is to seek knowledge and practice it. A lot of us know things, but we do not live and practice what we know. So, basically, the first step to solid personal financial management is to build yourself by searching for knowledge and acting on it. That way, you will grow as a person and automatically you begin to produce 'mature people's' results. As you must already know, no man can produce results beyond his own personal abilities. The more developed you are, the better the results you produce.
Ask yourself the following questions and answer them as honestly as possible. It's best you get people who know you very well to help with this. The answers you produce for these questions will constitute the remaining steps of the process. So, in essence, the answers lie within you. You've just got to reach within and draw them out. Get a small notepad to help with this.
2. How much is your income?
Answering this question as accurately as possible will lay a solid foundation for the process of great personal finance management. Your income includes your salary or wages, monetary gifts, liquidated investment returns, etc. As long as money comes into your pocket (as yours), it must go down as an income.
3. And what are the things you spend on frequently? And what else do you spend on?
Once you have accurately determined your income, then you must make a list of everything you spend your money on frequently. This could include car maintenance fees, cable TV fees, internet subscription, etc. As long as it is a recurring expenditure, put it down.
The next step requires you to sit down, brainstorm and be honest with yourself. What are the little fixes that you spend money on that spoil your vine? What this simply means is, what are those things that you passively spend money on, but you don't plan to? And what are those things you spend money on, but you don't really need? For someone like me, such things included extra internet data and unnecessary transport fares. Once I found these holes, I blocked them quickly by focusing on avoiding them. See, you can't passively overcome these things. You must be determined to and you must pay attention. If you don't pay attention to them, you'll find that you aren't making progress with this. As you focus on them, you'll find that with time, you'll be able to ignore these expenses when they whisper your name. Because that what they do, they whisper. They never shout. That's why it is easy to miss them.
4. How can you save better?
The next question to ask yourself is, 'how can I save money better?' Do you need to open another bank account? Or do you need to keep your money with someone you can trust so that you won't have access to it? Whatever you come up with should be the best option for you. The trick is to come up with as many options as possible, including seemingly stupid options. You never know which would be best after all.
Make a list of these several ways you can save. Try to come up with at least twenty. Most of the time, you'll find that the twentieth option is the best. Brian Tracy taught me this trick. The twentieth option is embedded deep in your mind, and it is usually the breakthrough option you need. But you have to work hard to get it.
5. How much can you invest?
The is the final question to answer in this process. You alone know how much of your income you can invest and how frequently you want to do it. You also need to find out the best investment opportunities available and what the interest rates are. You must decide beforehand how long you'e willing to invest. Some opportunities have time caps. Find out what these time caps (time limits) are and see if you can work with them.
Investment opportunities include food processing (one of the things I'm investing in), poultry farming, catfish rearing, franchising (Dominos, McDonald's, KFC, Samsung Stores, Apple Stores, etc.), small business opportunities, etc. Note that every investment has risks involved. The higher the risk, the higher the reward prospect. Invest wisely.
Note that investing will also require sacrifice, discipline and commitment. That is why this process started with me asking you to work on yourself. Have a great financial life ahead.
Do you find this article relatable? Share some of your financial management challenges or exploits with us.
Photo Credit: Dreamstime | Andres Rodriguez