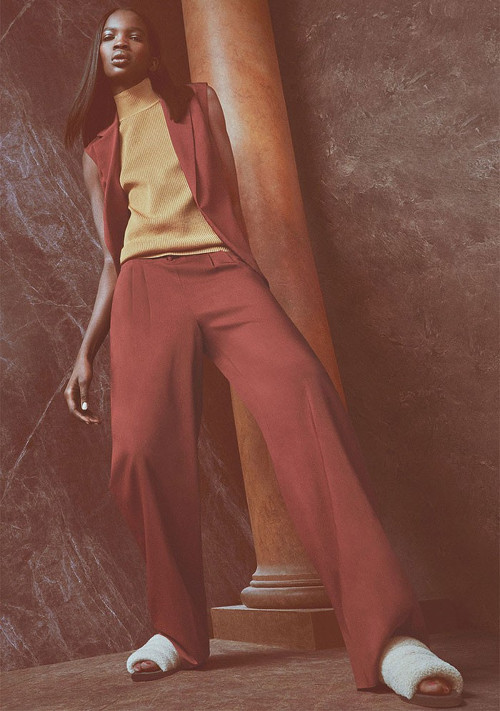 Didn't she just get off the New York Fashion Week runway?
The first Africa's Next Top Model winner, Uganda's Aamito Stacie Lagum is embracing the 70s chic in a new editorial for W Magazine and we just love it.
With fellow model, Senait Gidey, the editorial is shot in true 70s fashion with the models striking haute poses.
Check it out!
Photo Source: Superselected.com