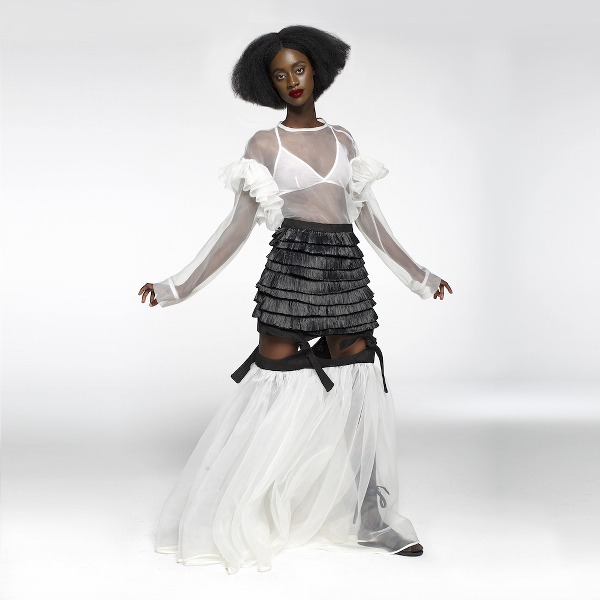 Ivorian designer Loza Maléombho has been dishing out some serious creatives for the past couple of months. From her series of "Socially Conscious Selfies" to her editorial for culture & art magazine Saint Heron's Designer Spotlight, her latest collection – "Alien Nation" has indeed been making its rounds.
And now we get to see thew full collection in all its quirk and glory.
Some of the key aesthetics in the collection include ethnic accents, contrasting fabrics, florals, patterned cut-outs, and a rich mix of textures that was birthed from her background growing up in Côte-d'Ivoire and New York.
All the pieces were produced in a small manufacturing shop in Côte-d'Ivoire where Loza hires and empowers young women from less-privileged backgrounds.
See the collection below;
To find out more about the Loza Maleombho brand, visit their website: LozaMaleombho.com