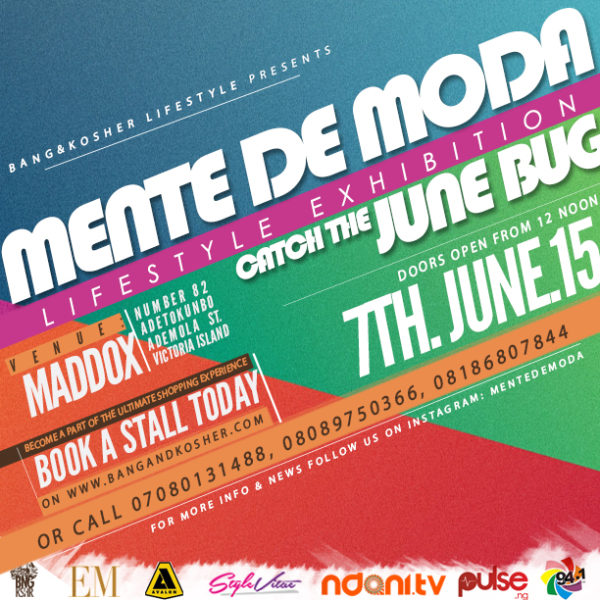 Following the just concluded Mente De Moda:  Mayflair, the Bang&Kosher Company has officially opened registration for the June edition of MDM: The June Bug.
'Catch the June Bug' with 10% off stall bookings from now till Wednesday 20th of May, 2015. You don't want to miss this opportunity to partake in the Ultimate Shopping Experience which promises to deliver massive sales and discounts on the most eccentric fashion pieces in the city from indigenous brands and stores, yummy bites, live poetry, magic and more.
Book a stall today!  Visit: www.bangandkosher.com/mentedemoda OR call 07080131488, 08089750366, 08186807844
Proudly supported by: Stylevitae.com, Ndani TV, Rainbow FM (94.1), Magnum Stitches, DZRPT Media, Exquisite Magazine, Avalon Security, Pulse.ng.
__________________________________________________________________________________________
Sponsored Content