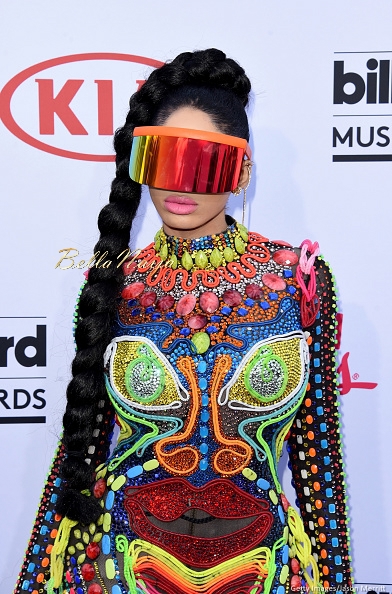 When Dencia stepped out for the 2015 Billboard Music Awards a lot of people were surprised with her outfit and quite a number of people had something to say about it.
In a post on Instagram, Dencia has reacted to those comments.
She wrote:
So wait,u took ur hard earned money, paid for these images on Getty to talk sh!t? lmao ..thank u guys tho at least u hated & I got it 4 free from u!! At least something + always comes outa something – ..#WestAfrican #CandyCrush #AfricanEnergy #billboardmusicawards .. @beautybybeyina & I have been cracking up at the comments, y'all funny AF, serious comedy but hey I was raised by the Army so I am Invincible #GrandPaRaisedAGeneral #GrandMaRaisedAStrongSoul ..You don't want my clapbacks cuz they hit u right where it hurts & alotta u are already depressed & suicidal so I'll let y'all have fun & make me laugh.God Is Love ..#WorldpeaceAndLove & I am loving the human organs on my outfit.
She also had an exchange with an international entertainment and gossip blog who put up her photo on their Instagram page as well as their website.