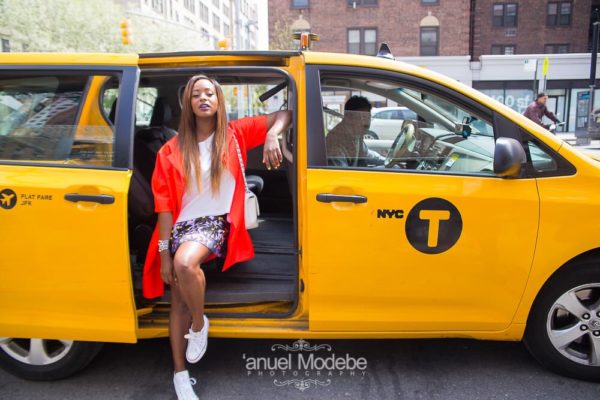 DJ Cuppy sure knows how to keep things interesting!
Interning at Roc Nation, enjoying a NY education experience at NYU and balancing that with her DJing; Florence 'DJ Cuppy' Otedola is definitely on a mission.
While in New York recently she was photographed by Anuel Modebe as his photos take us into the life of a typical day as DJ Cuppy.
Check out the photos below.