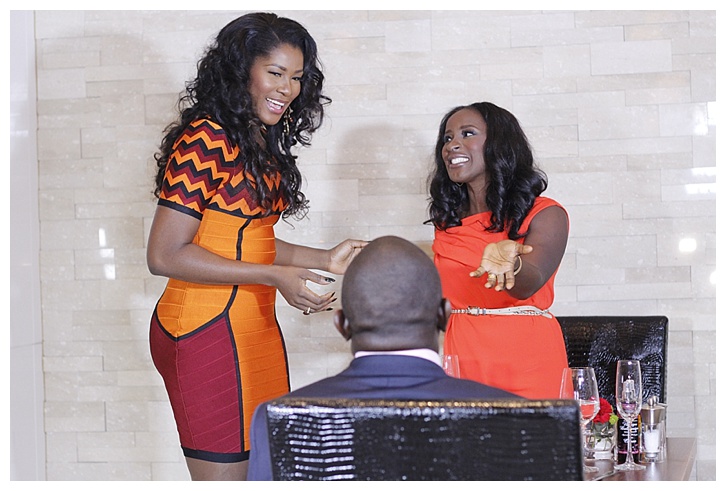 Stephanie Linus's new Reality TV project, Make Me Fabulous premiered this past Sunday. The show is focused on real married couples that are in the midst of drifting apart and Stephanie Linus and her team plans a series of daylong events to help rekindle their love. The premier episode featured Ifeoma and Tunde Asolo, a newly married couple that have been through their share of challenges in their first year alone. Stephanie's call for couples to be a part of the show was done through her website www.stephaniedaily.com where Ifeoma sent in her plea to be a part of the experience. Below was ifeoma's call for help.
"I got married March last year. Had a miscarriage in June and Nov last year! Stopped my job, hubby is complaining that I'm getting fatter and also that I worry much about getting pregnant soon without caring about him! It's really affecting my marriage! I think I need this to take away some stress off us!" – Ifeoma Asolo
Stephanie felt so touched by Ifeoma's story that her team contacted Ifeoma and her husband, Tunde for a fabulous treat. The couple was picked up from their home in style in a Porsche, lodged at the prestigious Intercontinental Hotel, taken for shopping experiences separately at the Mango store and TM Lewin, a joint spa session at BNatural Spa. Ifeoma herself got a style and makeover transformation from fashion stylist Bubu Ogisi and celebrity make up artist Bimpe Onakoya that made her almost unrecognizable to her husband. He was very impressed and excited about his wife's new look.
"Make me Fabulous helped improved my marriage in such a way that my hubby hardly complains anytime I have a mood swing, rather he will say 'do you need a fabulous treat! And believe me, if I say yes, the rest of the day will be wow! It made us realize that two of us are the most important persons in this marriage. Any other thing is an added blessing and he's never stopped giving me fabulous treats!"- Ifeoma Asolo
The Love inspired reality show with 12 more episodes to go for the season will air every Sunday, at 7pm on DSTV's Africa Magic Showcase, Channel 151.